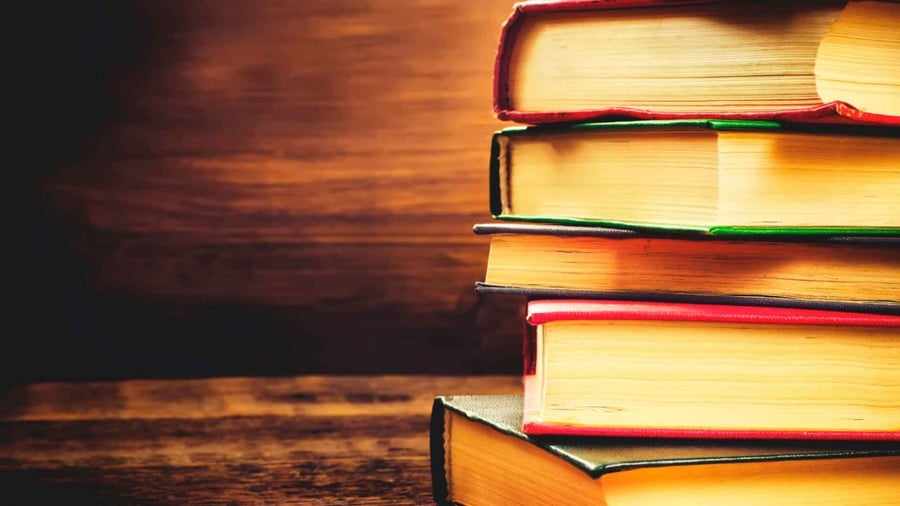 The days are getting shorter (and a lot wetter, particularly here in Sydney). The lure of slow cooked comfort food and a glass of red wine is definitely starting to seem a lot more appealing than the pair of old trainers by the door. Was there ever a better reason to curl up with a good book?
Already read the entire Game of Thrones series twice last winter? Not to worry: the Bc team has collated a short-list of their favourite marketing books that are equally gripping (albeit sans the gore and nudity).
Outside In: The Power of Putting Customers at the Center of Your Business
by Forrester Research Analysts Harley Manning and Kerry Bodine
Summary: True sources of sustainable competitive advantage are hard to come by these days. Providing an outstanding customer experience is being hailed as the ultimate solution to overcoming this common business problem. Yet, very few texts actually tell you howto do customer experience well. 'Outside In' is a breath of fresh air.
The book shows how customer experience is the responsibility of everyone in the organisation, not just the customer-facing employees. The text outlines six key disciplines to master in order to be able to design a profitable and sustainable customer experience: strategy, customer understanding, design, measurement, governance and culture.
Why I love it: The authors of this book have managed to strike the perfect balance between theory and practice. They don't just tell you what you should do, but how you should do it. It is also full of great case studies from many different industries.
But perhaps the strongest reason why I love this book, is that the process is so similar to that of strong brand building. In fact, it really is brand building at every touch point. The text teaches you how to gather customer insights and understand your customer's perceptions of their interactions with your company before designing and delivering the most satisfying customer experience.
Brand digital
by Allen Adamson
Summary: This book teaches you how to build and manage your brand in a digital age. It's all about setting up your brand to invite customer feedback and collaboration. It discusses how digital has put more communications power in the hands of the people, giving customers and prospects the voice that others listen to (and base their purchasing decisions on).
The book highlights that successful brands need to open up and foster the dialogue with the customer via digital channels.
Why I love it: As someone who has spent the majority of my career creating and managing brands, this book has helped me to fuse my knowledge and experience with digital techniques. It's a practical guide that will enable you to build conversations direct with customers at scale, as well as invite them to collaborate, share, innovate and participate with your brand.
Permission Marketing
by Seth Godin
Summary: An oldie but a goodie that's still super relevant 8 years down the track. The book is a great starting point for anyone who wants to shift their marketing efforts from the 'interruption' model to a mutual exchange between brand and customers. It's also full of great case studies that will spark some ideas to get you started.
Why I love it: This book was one of the first to turn the tide from intrusive, persuasion-based marketing, to customer-lead, 'helpful' marketing. I also love it because Mr G's insight-based approach to marketing has always struck a chord with me: whether it was DM in the nineties, or inbound today. It appeals to my inner geek!
Welcome to the human era
by Lippincott
It's not a book but a report (too good not to share).
Summary: 'Welcome To The Human Era' looks at the decline of consumer trust in brands, and examines ways in which brands need to act to form real, enduring connections with their customers. It also identifies key characteristics of "Human Era" brands - both big and small – and the things that brands need to do in order to survive and grow in this space.
Why I love it: The report articulates and quantifies something I have been seeing and feeling for a while now: that brands need a different, more human, approach in order to truly engage with their customers. It's not just about advertising and old-school branding: but about the whole customer and community experience: I like how the report tackles brand building as a business leadership challenge, as opposed to just a message, channel and technology issue. A must-read for anyone interested in brands and customer engagement!
Next on the list
Words that work
by Frank Luntz
I'm going to be reading this on my holidays: simply because I'm a word geek with a love of armchair psychology :)
Content Strategy for the Web
by Kristina Halvorson
Summary: Is there any marketer who's not talking about content marketing these days (or at least thinking about getting into it)? The problem is that people often start writing first without having a strategy or clear purpose in place. The end result: a messy website that's difficult to navigate, a CMS that doesn't meet your requirements, a marketing automation system that requires 3 staff members to maintain and manage, and content pieces that only address one stage in the buying cycle.
Kristina Halvorson has written a no nonsense book on content marketing strategy that puts your business goals front and center. After reading her book you will not write a single line of copy or blog without knowing exactly why you're creating it.
Why I love it: Content marketing has experienced a meteoric rise over the past few years. While many businesses are getting great results with it, a lot of companies are struggling to be effective.
Rather than tapping into the hype, 'Content Strategy for the Web' gives you a systematic approach for developing, managing and maintaining content for your business. What's more, it empowers your content manager to prioritise content pieces that are aligned with your commercial goals and add to the overall customer experience. A refreshing voice of calm in the brand publishing frenzy!
Contagious: Why things catch on
by Jonah Berger
Summary: Let's be honest: as marketers we'd all love to dream up that idea - the YouTube video that spreads like wildfire or the creative tweet that gets mentioned on national news (and not because it caused a scandal of grand proportions).
Jonah Berger is a Wharton marketing professor and manages to strike the perfect balance between science and practice. The book explains why some stories are more infectious than others and reveals six basic principles that make ideas contagious.
Why I love it: 'Contagious' is the perfect combination of groundbreaking research and inspiring stories that make it an absolute page-turner (yes, I'm well-aware we're talking about a business book here).
Word of warning: don't read this book when you're trying to go sleep. You'll be buzzing with excitement and be too keen to jot down your new ideas to hit the pillows.
What's your favourite marketing book? Has it changed the way you market your business? We'd love to hear your thoughts in the comments below!
If you're looking to grow your tech company, we have a good read for you too! Check out our quick-start guide to inbound marketing for tech companies today.
Brand chemistry is a strategic inbound marketing agency that goes the extra mile to deliver results for our b2b clients. Our inbound marketing specialists are HubSpot certified and use the latest techniques to provide our clients with a steady stream of relevant new leads.