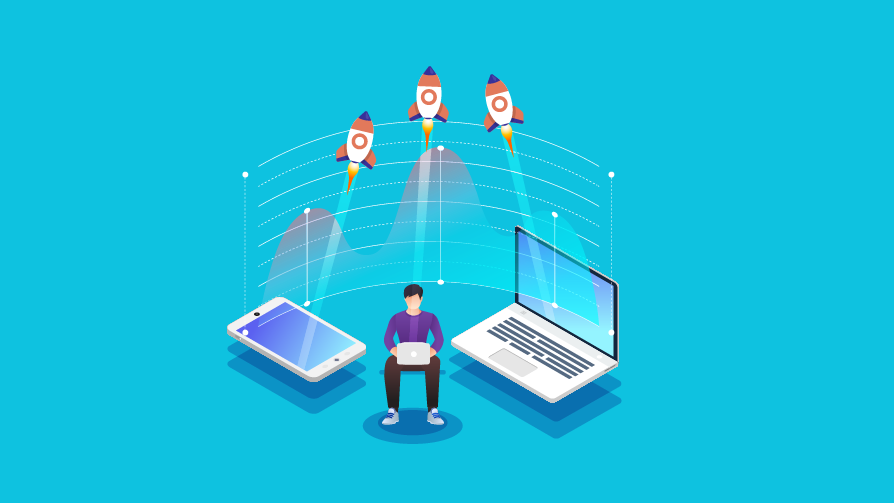 If you're thinking about launching your own B2B tech startup either now or sometime in the future, you'll want to get as much info as you can before making the leap. Often, the best thing to do is get lessons from those people who have been there and done it already.
Here are six lessons that you can learn from three b2b tech startup entrepreneurs to help you on your way.
Recommended reading: A pocket guide to growth hacking strategies
Joel Gascoigne, Founder of Buffer
Buffer is a social media management tool that allows businesses to plan their upcoming social posts. You can set a schedule and set up your next 10, 20, or 50 social posts to various social platforms so they all post automatically, saving you a lot of time. It's an essential tool for any business that takes its social media marketing seriously.
Joel Gascoigne is the British founder of Buffer. So what are some of the most important lessons he has learned?
Lesson 1: Solve Problems First
A blog post on Agile Planner discusses a talk by Gascoigne where he highlighted some of the most important lessons he has learned over the years. One of which was to focus on solving problems before anything else.
Instead of focusing on raising funding, he suggests that your main focus should always be on solving problems first. Once you have a viable product with traction that solves a genuine problem, you are far more likely to get the funding you need.
He advises startup founders to build an initial version of the product rather than just rely upon an idea. This version could be very basic, but it needs to be one that solves a specific problem. Because it solves a problem, the product is more likely to get traction faster, helping you with your funding goals.
Lesson 2: Make It Your Priority
In an interview in LifeHacker, Gascoigne provides some more lessons he learned launching Buffer.
He states that he was working full-time as a freelance developer when he started Buffer, and for a while he was working on his startup on the side. However, doing his Buffer work on the side of freelancing full-time was proving a challenge.
He claims that he then made an important breakthrough. While initially he was working on Buffer in the evenings, he found that he was tired and unproductive after a full day of work.
So he started to get up earlier, at 6am, and worked for 90 minutes on Buffer before starting on his freelance work. That gave him the energy he needed to focus properly on Buffer and turn it into a success.
The lesson here is to focus on your priorities if you want to succeed. If your startup is your ultimate goal, make time for it and make it your priority.
Yuval Tal, Founder of Payoneer
Payoneer is a service that helps businesses and marketplaces transfer money across borders. It has many large customers including Upwork, Fiverr, and Amazon, and many freelancers and contractors around the world use it to get paid in over 200 countries.
It was established back in 2005 by Yuval Tal, an Israeli. He was its CEO until 2011 and is now the president. So what advice does he provide for startup entrepreneurs?
Lesson 3: Learn How to Accept Rejection
In an interview in Startup Grind, Tal highlights how a successful entrepreneur must learn to deal with rejection.
This is a stumbling block for many entrepreneurs, but he claims you need to get a lot of experience of being rejected in order to learn from your mistakes.
He also suggests that when an investor says "no," it does not mean never. Instead, it just means "not now." So always ask if you can keep an investor updated because ultimately they do not want to miss opportunities. And they could still connect you with other people even if they don't invest.
Lesson 4: Start Small
In an interview in Haaretz, Tal says that when he launched Payoneer, it was a lot smaller. Back then, it had a specific group of customers in mind: Young Americans visiting Israel on programs. Payoneer provided them with debit cards they could use in Israel.
Now it has expanded well beyond this group, but it came into being through providing a small service to a very specific customer. It may be best to start very small with your initial idea and plan to expand by providing more services over time.
Cal Henderson, Slack Co-Founder
Slack is one of the big success stories of recent times. It now has eight offices and over 1,000 employees. It was co-founded by British entrepreneur Cal Henderson, who is now the CTO. He has some interesting lessons for entrepreneurs.
Lesson 5: Learn from Failure
In an interview in Management Today, Henderson highlights how Slack came into being after he failed in another project.
He had a project he was working on to create a social game called Game Neverending. To help to fund the game's development, he created a side project to earn revenue, and this turned into Flickr.
He then dropped working on the game, but resurrected it in 2009. He and his associates could raise money because of Flickr, but once again they ended up shutting the game down.
During work on the game, they had been using a real-time chat tool for internal communication. They realized other people might enjoy using it as a messaging tool for work, and Slack was born.
Learn from your disappointments and remember that almost all first-time businesses fail. What will separate you is perseverance and being open to new ideas.
You can increase your chances of success by investing in multiple projects. You can even reduce the risk levels by buying an existing Australian business for sale – if it doesn't work out as planned you already know it's an asset you can sell on. What's important is that, like Cal Henderson, you don't give up.
Lesson 6: It's Not Just About the Product
In an interview in Entrepreneur, Henderson highlights how a lot of success comes down to good customer service. Funnily enough, he learned this while working in a pub serving food, where he realized that it's not just the product that matters.
You may serve the same food every day, but it's all about how you deal with customers and how you interact that makes the real difference. So focus on the attention to detail and the experience rather than just the actual product.
Bonus lesson: Stamp your Personality All Over Your Brand
When you think of Apple you think of Steve Jobs. When you think of Facebook you think of Mark Zuckerberg. Your B2B can learn an important bonus lesson from B2C side-hustlers social media wizards. What's that? Success comes from stamping your personality all over your business.
It's what Slack's Cal Henderson has done. It's what Zuckerberg and Jobs have done. It's also what Ashna Mankotia has done. In an interview with Exchange, she explains how some people fear tying their identity to their business (going back to that fear of failure).
However, Ashna found her gap in the market, made it her own and now her business, Lashstash, is just one of her many side hustles. Find your B2B niche, stamp your personality on your brand, and use your charm to sell your business.
Learn from the best
These are some of the most important tips you can learn from people who have done it already. These successful B2B entrepreneurs started out just like you with an idea and a goal. They learned their lessons along the way, and now you can learn from them to help you launch your own tech startup.

Patrick Foster is a writer and ecommerce expert from Ecommerce Tips — a top advice-centric blog that makes a priority of supporting aspiring entrepreneurs and businesses. If you're looking to grow your company, check out our latest posts on Twitter @myecommercetips.
---
And if you're looking for an agency who can help you drive leads through inbound marketing, but you're not sure where to start, check out our free 7-step checklist to choosing your inbound agency. Download it now!
Brand chemistry is a b2b marketing agency winning your customers' hearts and minds through inbound, brand, content, lead generation and digital strategy. Our marketing specialists achieve stellar results with the latest lead generation techniques.