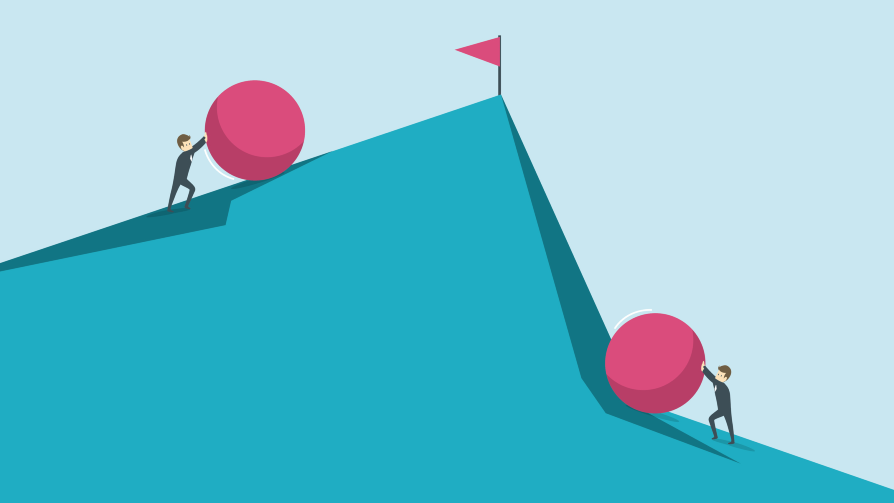 The coronavirus is dominating our thoughts, conversations and screens, and likely will for months to come. 49 percent of Australian businesses have already been adversely impacted by the virus, with 86 percent expected to be affected in the coming months, according to the Australian Bureau of Statistics (ABS).
Accommodation and food services have been hit the hardest, but they're not the only ones impacted. In the space of a matter of weeks, major companies, including Qantas, Jetstar and Flight Centre, have had to stand down tens of thousands of employees while they ride out the crisis. And there are expectations that more than one million Australians could lose their jobs as the country heads into recession.
As we face this situation, many businesses are asking themselves, what marketing strategy do you adopt during a global pandemic? How do you respond to the shifting priorities and high levels of stress that your target market is feeling? And how do you get your company back on track to profitability when the situation is changing daily?
The good thing is, you're not on your own—we're all thinking it! So here at Bc, we've put together six marketing strategies to help you during and after COVID-19. Let's get started!
How to survive the apocalypse: Marketing strategies during COVID-19
1. Rethink product
Marketing is always about meeting people's needs and that's more important than ever during a crisis when people's priorities change. If you don't update your content strategy to take into account the coronavirus, then your results are probably going to take a dive and your audience will be unimpressed at best.
So that means delaying any marketing strategies that focus on products which are not relevant to your audience during a pandemic, and focusing on time-sensitive content instead. Were you about to launch a campaign targeting the entertainment industry? Put it on the backburner. Have a software that makes it easier for companies to communicate while working remotely? That's your new focus.
2. Rethink price
Price is a pain point for many of your customers right now, so high upfront costs are unlikely to swing with many businesses. However, if you can pivot into the software-as-a-service business model, now's the time to do it. SaaS products—cloud-based services—are more likely to gain traction due to the lower, regular costs. And it's a win-win situation, because the SaaS model is known to be more resilient to economic downturns.
3. Rethink promotion & placement
Mobile search traffic typically makes up 60 percent of Google search traffic, but from mid-March 2020, mobile search ad traffic on Google was down by an average 24 percent compared to February. Tablet searches were also hit, down 19 percent, while desktop searches were down 18 percent during the week, but only 7 percent on weekends.
Audiences are spending less time searching on Google, but that doesn't mean they're not online. Internet use has actually risen 50 percent since the pandemic was declared.
This means adjusting your pay-per-click campaigns for less mobile traffic, while also advertising on other non-SERP networks over the coming months, such as Google Display Network and YouTube, which have seen 13 and 21 percent traffic increases, respectively.
Post-apocalypse: How to return to profitability after COVID-19
While it's tempting to go into crisis mode and focus solely on the problem right in front of you, the reality is that the pandemic will pass. Here are three tips to help you hit the ground running when it does.
4. Start planning your post-pandemic marketing NOW
It's never two early to start planning your post-pandemic marketing strategy. One of the major things to consider is how the business environment will differ after COVID-19 has passed. Start preparing by asking yourself these five questions:
What impressions have you made on your customers during the crisis?
Will your brand's purpose and value propositions still be relevant to your customers in the same way post-crisis?
Will you be facing headwinds or tailwinds post-crisis?
Are you agile enough to adjust to whichever post-crisis scenario you may face?
Are you establishing a digital foundation that's solid enough to build upon?
5. Create content plans for different post-crisis scenarios
We don't know exactly how long the coronavirus pandemic will last, nor how long it will take for the economy to recover. Because of this, you will need to plan for a couple of different scenarios, based on different health and economic outcomes.
Start by anticipating what your customers' challenges, pain points and questions will be once in different post-crisis scenarios. Build a list of ideas and topics that you could begin rolling out when the crisis starts to ease. As the situation plays out, the best roadmap to follow will become clearer.
6. Use quick wins to build momentum
It could be tempting in the post-crisis world to focus all your resources on one or two big marketing goals that are guaranteed to return you to profitability… so long as they work. While there's nothing wrong with betting big, the time and effort required is significant and it may take a while to pay off.
The best strategy post-crisis is to have a series of quick wins up your sleeve to build momentum, while setting your larger goals in motion. Not only will the quick wins help generate leads and income faster, they'll also help everyone feel good about themselves and your company's future—not something to scoff after the stress of the pandemic.
If you're feeling the stress and uncertainty of marketing during and after a global pandemic, then we'd love to help you out. Book a strategy call with Brand chemistry's managing director, Zoe Palmer, today.
Brand chemistry is a b2b marketing agency winning your customers' hearts and minds through inbound, brand, content, lead generation and digital strategy. Our marketing specialists achieve stellar results with the latest lead generation techniques.