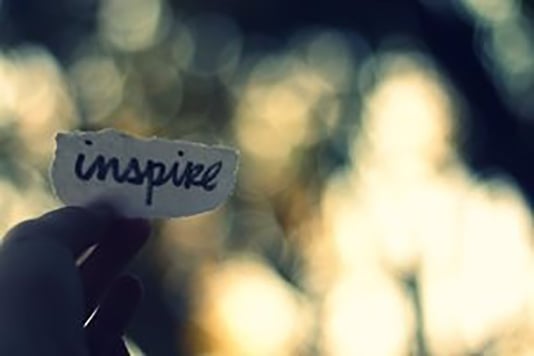 New contacts, inspiring presentations and creative ideas: we alchemists love the buzz (and pastries) you get from attending a well-organised b2b marketing conference. These gatherings are a great way for businesses to nurture relationships with existing clients, connect with prospects and raise brand awareness: all while everyone is having a jolly good time.
But how do you actually go about organising an event that draws and charms a crowd (hint: a free lunch won't cut it)? Here are Bc's 5 tips to help you turn your next event into a smashing success.
1. Be clear about your objectives
Having a clear understanding of the business reasons for running the event is the first and most important step in the process. Your objectives will enable you to measure the success of the event: and they will also help you decide on the right format.
If your main reason for running the event is to nurture relationships with existing clients, a specialised conference, featuring product case studies and technical how-to presentations is likely to be a crowd pleaser. If your objective is to get new prospects through the door, a sponsored keynote presentation is more likely to fit your bill: especially if your product is fairly new to the market sector.
2. Plan well in advance
Let's say you're organising a breakfast series with different keynote speakers. How hard can it be, right? Pretty blooming difficult if you leave everything to the last minute. Planning events requires you to work with a number of different internal and external stakeholders. It's important to factor in enough time to communicate with all of them.
What's more: depending on the season (think Melbourne Cup and Christmas), venues can book out months in advance. So if you don't want to run your b2b event at the high school gym around the corner (can you smell the sweaty trainers?), be sure to source and book your venue well in advance. Another big benefit of locking in your date and venue early: you can start marketing with a good lead time, increasing your chance of getting good numbers through the door.
3. Find your niche
Let's be honest: if we wanted to, we could easily go to one relevant industry event every week. So how do you stand out from the crowd and differentiate yourself from professional industry and association events? By going niche!
That's right: rather than hosting another generic conference on the future of big data, organise an event that truly reflects your business' speciality. Offer your audience something they can't get anywhere else.
4. Source great speakers
Ultimately, your speakers are the main selling point for your event. The more inspirational and well-known, the better. While these crowd-pleasers are important to get your audience's attention and make them register, they often also speak at a lot of other events: make your event stand out by looking for great speakers off the beaten path.
One of the best presentations we've seen at an aviation security event came from a chemist. Can you imagine the reaction he got from a room full of security buffs when he showed them how easy it is to cause an explosion with organic material?
5. Find some fun freebies
Never underestimate the power of a freebie: especially if it's something other than a pen that stops working two days after your event. A great giveaway is your chance to keep your brand at the top of people's mind (and your logo in front of their eyes) even after they've left the party.
The more unusual (and useful) the giveaway, the more of a talking point it is. So invest some time and effort into sourcing a product. It will keep the event buzz alive for you just that little bit longer.
If you'd like to learn how inbound marketing can bolster your b2b marketing efforts, download The quick-start guide to inbound marketing for technology companies today!
Brand chemistry is a b2b marketing agency focused on delivering quality leads and measurable results for our clients. Take a look at our client case studies to find out more.