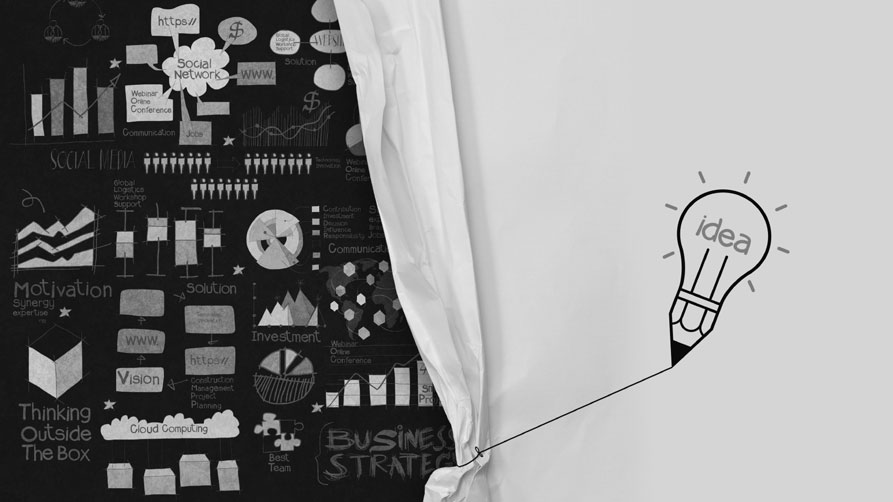 Everybody needs inspiration (yep, we just quoted a Miley Cyrus lyric), and marketers are no exception. Producing content on a regular basis can be a strain to the creative muscle. Creative blocks happen to the best of us; we're only human after all. While some people say that writer's block is nothing but a myth, 54% of b2b marketers say that producing engaging content is one of their top challenges.
Tech marketers in particular have an unenviable task ahead of them. Nowadays, tech purchases are no longer restricted to just IT departments. People at all levels of an organisation use and invest in it. Content must engage a broad audience with varied technical know-how, yet at the same time still promote a product. To make a niche product that may not be traditionally "sexy," appealing, tech marketers have to come up with out-of-the-box content that also engages.
There's light at the end of the tunnel though, inspiration can and will be found (and not just within cheesy song lyrics).
Let us introduce you to the 5 b2b tech companies that inspire us alchemists.
1. HubSpot
HubSpot wrote the book on Inbound Marketing, as in literally, it's called "Inbound Marketing: Get Found Using Google, Social Media and Blogs". Conceived in 2004 and founded on the premise that traditional marketing is broken, the marketing and sales platform helps companies attract, convert, close and delight prospective customers.
And they've excelled in the area of content marketing.
In an effort to simplify inbound principles for their customers the Hubspot crew offer a wealth of material, including: whitepapers, ebooks, blog posts and webinars. Their unique tone of voice, equal parts enthusiastic and helpful, made them distinct from their personality-devoid competitors and saw them become a trusted go-to resource. They also post regularly. Once 49 blog posts hit the interwebs in a single week! Readers can rest easy knowing their content is relevant and up to date.
2. GE
As the name suggests, General Electrics sells a wide array of goods that harnesses the power of electricity. We're talking X-rays, aviation parts, fibre optics - you name it, they probably sell it. They were created in 1892 when two companies merged; one of which was founded by Thomas Edison himself (cue geek out).
Given the rich backstory of the 123 year old company you'd expect for GE to play by the book, but that's not the case.
They consistently come up with creative, experimental storytelling to promote their various businesses. Take for example the "Invention Donkey," A miniature donkey who took over the company's Twitter account and imparted "invention wishes." All in order to serve the broader purpose of showcasing the company's innovative practices. Or their hilarious fake infomercial for GE's Link "smart bulbs," starring Jeff Goldblum.
[]
GE continually serves up content that both surprises and delights. It goes to show that traditional products are no excuse for traditional content.
3. MYOB
An Australian provider of accounting software, MYOB's blog "The Pulse" produces content inline with their buyers' interests. This should be a given. They go further. Rather than publishing content on just the obvious subjects, finance and accounting; they include a range of topics, such as breaking business news, productivity tips and lifestyle advice, all of which is of relevant interest to their audience.
And MYOB's strategy is hugely successful. After implementing a revamped content strategy incorporating this approach, The Pulse saw a 1200% in traffic within 12 months and was named one of Australia's Top 20 Business Blogs for 2014.
4. Cisco
IT giant, Cisco, is a firm believer in video content. According to their projections video will account for 69% of all consumer internet traffic by 2017. The Network, Cisco's reservoir for original content, brings interesting emerging tech trends (like the one above) to the forefront.
People are loving it! Cisco has an extremely well established audience; between 2013-2014 they saw 1.6 million unique visitors and 4.3 million page views. And the guys at Cisco are drinking their own kool aid. With a video backlog of over 3,000 videos and a current production rate of 1,000 videos per year they're firmly getting behind video content as their marketing tool of choice.
5. IBM
IBM are producing some of the most exciting content out there. Like Cisco they've invested in videos, which are shared via Youtube and Vine. Currently they hold the Guinness World Record for the smallest video ever made, "A Boy And His Atoms." A video that was made by moving actual atoms frame by frame (cue second geek out).
The video's purpose was to showcase how the ability to move atoms is crucial to IBM's atomic memory research. Pretty cool stuff to say the least, and another brilliant example of how to make traditionally non-sexy content, sexy.
Well that's all folks! We hope you've been inspired and are brimming with innovative content ideas. To make planning a breeze download our editorial calendar template.

Brand chemistry is a strategic content marketing agency that goes the extra mile to deliver results for our b2b clients. Take a look at our client case studies to find out more.