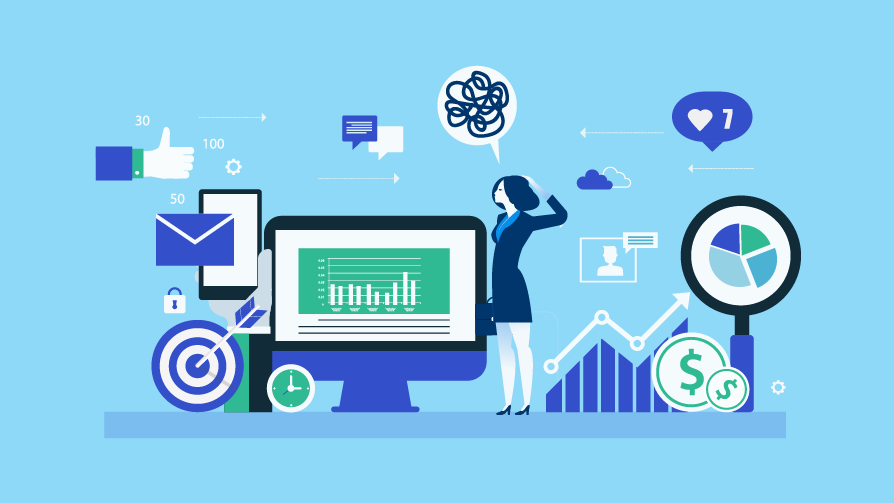 By 2019 it's estimated that there will be around 2.77 billion social media users around the world. Yep, it's a startling figure that is growing year on year; up from 2.46 billion in 2017.
Social media means big engagement, big opportunities and big bucks to those who can fine-tune their inbound and content marketing lead generation to make the most of it.
While most organisations around the world are dipping their toes into the social media advertising pool, some are finding themselves in the deep-end, struggling to know what content to post and where. They're merely treading water when it comes to analysing the results and holding their breath when it comes to getting the leads they so desperately want.
With the proliferation of analytics and consumer mapping technologies, it's little wonder social media marketing has become a specialist field for those who truly know what they're talking about. But for those on a budget and with limited time and resources, there are cleverer ways to navigate the social media world and still get results. You just have to know what to watch out for.
These five handy tips should get you well on your way making sure you swim (and don't sink) in the already crowded social pool.
Failing to plan is a plan in itself
Like they say, having no plan is a plan to, err, fail. It's surprising how many businesses take an ad-hoc approach to their social media. Organisations with great inbound marketing lead generation all have a strong social media strategy in place that works alongside the overarching marketing plan. The beauty of scheduling posts means you can even map out your copy, creative and ads (boosted or paid) in line with company campaigns.
Be sure to make your posts accountable for results. Many company's take a set and forget mindset, failing to measure reach and conversions. When you plan, don't forget to create realistic goals that you can measure and compare such as:
Increase website visits from LinkedIn posts by 30%
Increase lead generation via LinkedIn ads by 40%
One-size does not fit all
You know those tshirts out there that are one-size-fits-all. Most of us have had one at some point, but let's face it: they just don't show off our best attributes. Well, it's the same with social media. Spreading the same content across multiple social channels can leave your company looking a little shapeless too.
Before you go spending money on advertising make sure you have comprehensively mapped personas so you understand the social media habits of your target market and can understand exactly what they look for and where. Just a little research can help you determine whether your efforts are going into the best possible social channel for your b2b company, or instead, disappearing into the ether...
Too many balls in the air
Trying to be too many things to too many people can make the content sound too contrived. Marketing automation apps like Hootsuite have made managing multiple accounts across platforms a breeze, but it's also created a trap for those who just automate and forget. Posting too far ahead can mean your content is actually irrelevant to what's trending, or worse, completely out of date.
Watch out for the data
The instantaneous nature of social media is a beautiful thing because it allows marketers to be super responsive to the ads they post and the reaction to them. Unfortunately, most fail to make the most of the analytics, letting the ad run its course like a billboard in the 1990s. Big no-no. There's no point paying for an ad to run on a platform for a prolonged period of time if it's not getting clicked on or sending people where you want them. Smart social marketers who want optimum lead generation will watch the data like a hawk, tweaking and following the results all the way to the bank.
Get a policy and stick to it
Posting without policy is a serious mistake. Your social media policy should clearly outline the branding and tone for all communications across various platforms, plus it should define policies around handling negative comments and inappropriate feedback. If a social media account is left un-manned for more than a day, and negative comments start to appear and gain some momentum, it can have a profound effect on your brand and your business for years to come.
Getting social is not the impulsive, share-your-impressive-dinner style of marketing you might think it is. Like any marketing tactic, it requires a little planning and love to deliver the goods. And it will - as soon as you change that ugly t-shirt.
Not sure what metrics actually matter when it comes to your marketing? Download our helpful guide about the 6 metrics your boss actually cares about and avoid wasting their time now!
Brand chemistry is a b2b marketing agency winning your customers' hearts and minds through inbound, brand, content, lead generation and digital strategy. Our marketing specialists achieve stellar results with the latest lead generation techniques.