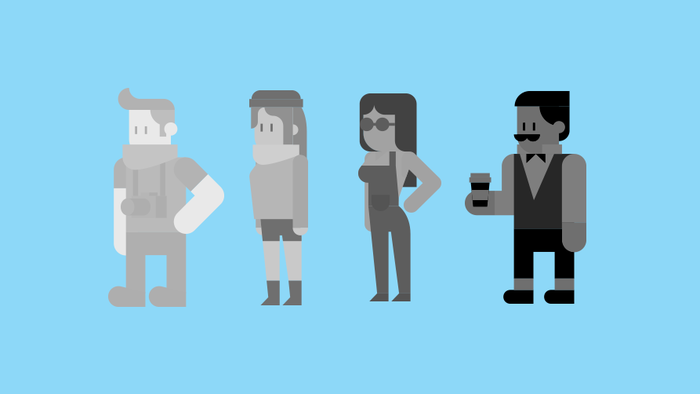 In our last piece, Blurred lines: Why social media influencers must disclose their brand relationships, we looked at the new Google rules that outline what influencers should be disclosing and how they should be disclosing it.
While guidelines and codes of ethics are a fantastic start, a big part of the problem is that the term 'influencer' encompasses a range of relationships businesses can have with social media stars, and those relationships aren't static. Depending on the context, an influencer can merely be an enthusiastic cheerleader for a brand, to a straight-up paid ambassador throughout the course of their association.
The idea of influencer is infused with as many shades of grey as a certain gentleman's tie drawer.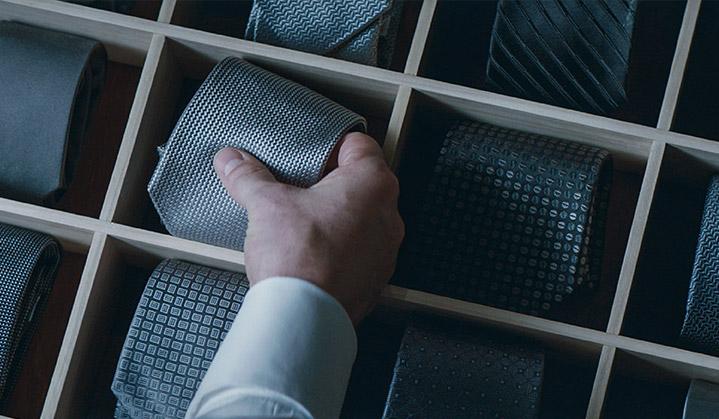 Today we are going to have a look at the roles a social media star can have with a business, and what they should be disclosing at every stage.
Paid posts
We've started with this type, because the duty is comparatively clear, both in the new Google guidelines and also in the Australian Consumer Competition Commission (ACCC) legislation.
If money is exchanged, parties have a duty to disclose it. Google suggests that this should be done at the beginning of a post with #sp #ad or #sponsoredpost and that there is an onus on businesses to ensure that their talent is abiding by this.
In Australia the ACCC regulations also reflect this and while there is not yet a law that deals specifically with these relationships, this behaviour comes under the consumer legislation that states if there is a commercial relationship, then businesses must disclose it, or face significant fines.
While we know that straightforward payment would come under this definition, the term 'commercial relationship' is very broad.
If a company benefits from a relationship, is the transaction considered commercial?
Partnerships
The word 'partnership' crops up all the time on social media. But what does partnership actually mean – what is the specific mandate?
To use a very common example, an influencer will team up with a car company.
The questions that arise from this exchange are many:
What exactly should the social media star be disclosing?
Does the social media star get to merely use the car?
How many times do they need to post?
Are they blatantly talking about the product in a positive way?
Are they going to be creating content for the brand?
Does partnership also mean payment?
If this is the case, should there be something clearer than #sponsoredpost or #paidpost to denote this?
A lot of social media stars are fantastic at being very upfront about what that relationship entails, whereas others merely mention that a partnership exists.
Freebies
An even greyer area is the notion of freebies, we know that it is now common practice for businesses to send their products to targeted bloggers to review.
There are two conflicting values at play here — the brand wants to harness the authenticity that the talent has cultivated, but that very authenticity is based on trust. If the influencer's followers feel that the post is not genuine, it can be very damaging for both the influencer and the brand.
However, there is no legislation that clearly dictates what the etiquette should be around this arrangement – it's further complicated by the fact that it is very difficult to police these transactions, and that influencers all seem to have different attitudes to it.
A popular UK Instagram star Lily Mac has said that she doesn't feel the need to disclose freebies:
"Some followers think they're being deceived but I don't feel like they are. I wouldn't really call them promotions - they're more like inspirations."
This statement is both facile and misleading, and doesn't shed light on the true nature of her relationships. (In the same article, she also refused to disclose how much she was paid.)
An Australian star, Essena O'Neill recently made headlines for exposing what actually is involved in these transactions, that even if a product is a freebie, thousands of shots might be taken to set up a post in an 'authentic' way. There is enormous pressure on these stars from businesses to be seen to be promoting their brands in organic ways in exchange for their products. Looking at it in this light, the concept of 'freebie' doesn't feel so free at all.
The industry expert
Out of all these examples, the industry expert is perhaps the most problematic. The industry expert is considered a well respected person in their field, a thought leader, that may retweet a business' article or even write a guest blog. Getting this respected figure to associate themselves with a brand may boost the endorsed company's profile, but is the exchange 'commercial'?
Obviously if there is payment involved, of course, but what if there is another exchange that isn't monetary? What if the company's CEO, agrees to chair an event for the industry expert, or volunteers some services? Does the nature of that agreement need to be disclosed?
Even though these transactions are subtler it again comes back to the ideas of trust, authenticity and transparency around incentives. If an industry expert were found to be accepting hefty incentives, then their relationship with their followers would be jeopardised, therefore there is still a valid argument that they should be disclosing that relationship, even if the transaction is a one-off.
The (grey) elephant in the room
Throughout all these nuances and grey areas, there is a common thread that keeps coming up: how do you police this behaviour?
While it is tricky, the answer could lie in the followers, many who are very social media literate and who have a finely-honed radar for inauthenticity.
If a piece of content feels false, or forced, then faithful followers will feel betrayed and their outrage and distress will be vocal (in the digital sense), which can deeply hurt both brand and influencer. We've seen many examples of a failure to disclose - and the consequences are serious.
A recent example of this was the Australia Post debacle. In this instance Australia Post had paid popular influencers, without revealing the nature of the relationship. The outcry was severe and the influencers received a very public backlash.
Perhaps this is more an ethical and business-sense argument than a legal one. It's in both a company's and an influencer's best interests to understand and value the trust these influencers can engender. Because if they compromise that, then an influencer has nothing.
Want to know more about marketing trends? Download our 12 must-have marketing tools every modern marketer needs ebook.
Brand chemistry is a strategic inbound marketing agency that goes the extra mile to deliver results for our b2b clients. Our inbound marketing specialists are HubSpot certified and use the latest techniques to provide our clients with a steady stream of relevant new leads.