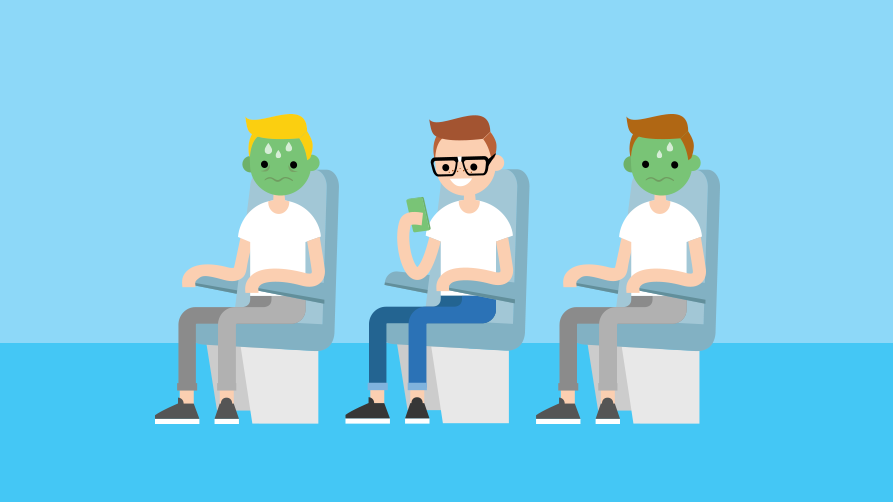 There comes a time in any tech company when you need to bring a marketer onboard. It might be that you have recently received funding and want an internal specialist to drive your next phase of growth. Or you want to take more of the day-to-day marketing execution in-house so that your agency can focus on bigger strategic projects for you.
Knowing that you need a marketer is one thing, understanding what kind of marketer your b2b tech company needs is quite another - especially if you've never embarked on a formal marketing journey before. No matter which growth stage your business is at, it's a decision you don't want to get wrong as it can be a costly learning experience. Jorgen Sundberg from the Undercover Recruiter, estimates the cost of hiring the wrong employee stretches into hundreds of thousands of dollars. This includes hiring costs, total compensation, cost of supporting, disruption costs, severance and - the biggie - missed opportunities. A Mindflash survey shows a more conservative view, but still estimates a loss of at least $25,000. Nothing to be sniffed at.
At Brand chemistry, we're perpetually hiring b2b marketers to support our expanding agency and develop new service offerings to reflect evolving client and industry needs. And if we're not busy screening and interviewing candidates for ourselves, we're advising clients on the same. You'd say we've come to understand a thing or two about hiring b2b marketers. We've noticed that it's vital to follow a fairly rigorous process to hire a marketer who's not only an awesome cultural fit, but also an absolute rockstar in the areas where you want to see your business soar.
This blog post details exactly what you need to consider and what steps you need take to find the perfect marketer for your business to achieve a winner-takes-all outcome.
Step 1: Detail the role
Once you've made the decision between in-house marketer and agency (or decided on both), you need to detail your role - but where to start?
There are so many variants of marketer: marketing strategists, brand strategists, content strategists, data analysts, storytellers, technologists and those in the digital engagement space, to name but a few. Within each of these you have specialists and you also have generalists that span across two or more categories. While there are some logical pairings to be found in one marketer (e.g. strategist and data analyst, brand strategist and storyteller), no two marketers are the same.
It helps to step away from this kind of thinking, and focus instead on your business stage and its goals. This will help you to define what it is you need your marketer to do, and therefore, the kinds of skills you will need to look for. The table below gives an example of the kinds of goals you are likely to have in certain stages of your business growth.
B2B BUSINESS STAGE

WHAT YOU NEED TO GET TO THE NEXT STAGE

WHAT MARKETING SKILLS YOU'LL NEED

Startup

Find product / market fit: embark on a customer discovery process to find a market, message and value proposition that resonates with target audience


Create messaging that generates initial demand:
a. Unique unit of value (benefit of use)
b. How you do it (positioning)
c. How you measure benefit
d. Why you do what you do


Get a clear understanding of your growth segments


Test and optimise channels on scarce resources. Test and build, scale over time, expand what works and shut down what doesn't


Develop a robust sales process with sales team. Divide sales activity into deal stages with defined tasks, materials and metrics. Set up in the CRM system and train and incentivise sales to adhere

Skills to correctly test channels


Ability to create a strong brand
positioning, messaging strategy and foundation for growth (customer research, market research, company insight)


Sales enablement - ability to create and test a strong sales process, set up deal stages in CRM, and produce materials that support the sales cycle (most commonly found with b2b experience)


Ability to understand metrics that drive awareness and a lead database build


Ability to understand the various stakeholders involved in making a technology decision, and their specific needs.

Growth Stage

Build a strong lead funnel

Own lead generation, scaling profitably. To do this, you need to get your customer acquisition cost calculated, understand your customer's lifetime value, and find ways to shorten your sales cycle with inbound marketing or other optimisation strategy


Build a customer lifecycle blueprint for the business to improve your lead generation


Couple your inbound efforts with Account-Based marketing, building a strong portfolio of target clients

Understand and interpret customer and prospect data, know how to identify and ramp up the most successful channels


Understand how to calculate metrics for customer acquisition and retention


Increase growth rate - grab market share as quickly as possible


Ability to leverage and strengthen the brand to gain premium position

Transformation

Drive the customer experience based on evolving customer needs and motivations:

Gain strong customer insight into expectations and the experiences they need


Understand your organisation's expectations and capabilities to decide how best to deliver to the customer needs


Create amazing experiences at crucial customer times, measure with appropriate tools and support the creation of a customer-centric culture


Constantly measure and iterate using data and voice-of-the-customer programs to drive improvement

Manage customer experience and relationships at scale


Lead marketing in an organisation where everyone owns the customer experience


Use internal resources to full potential for communications, championing the experience and leading change


Give the team the right resources to do their job


Best customer strategy: clear the noise to focus on the most profitable segments


Create a vision and strategy for managing the customer experience


Gain C-Suite support to drive integration

Your business growth stage and goals help you to decide what kind of marketer you'll need, and detail the role.
Once you've done this, take a look at PayScaleand the job boards to determine what level of candidate you can afford. This will help you figure out whether you can hire someone in-house and full-time, or whether you'd be better to seek out an agency in the interim.
Step 2: Attract the best candidates
Marketers, in general, are an achievement-focused bunch. We look first and foremost for chunky challenges we know we can impact and a role that offers us the chance to hone our current skills, as well as learn new tricks. The key to attracting the best candidates therefore, is to communicate your super clear and lofty vision, and explain their role in achieving it.
As a startup or a growth-stage business, you may not be able to pay the highest salaries, but that is not your only arsenal. Flexible work arrangements, work from home days, standing desks, birthday holidays, training and mentoring from highly experienced staff, clarity on goals and marketing budgets to support are all things that can wet a marketer's whistle. Over time, we've found the most important thing is to inspire the candidate with your vision and the skills and experience of senior management, in order to spark a desire for the chance to achieve and learn with a passionate team.
Spend time on your job ad, and if you're senior management, screen and interview candidates yourself.
Step 3: Have your marketer recruitment process well defined
A great recruitment process makes all the difference between a good and bad hire. Think more testing and less reference checking so you can make up your own mind. Below are some of the lessons we've learned and a process we find is working amazingly well.
Use a simple, cost-effective technology such as Workable to manage your applications. Immediately disqualify any marketing candidate with a typo or bad grammar or syntax in their CV. Attention to detail is an essential skill for marketers and if they can't show it at the application stage, you can't expect it from their work.


Phone screen candidates yourself. Take a day and book them in one after the other, creating a scoring system for how well they've demonstrated your company values in previous roles. The scoring system is important - because you won't remember each individual conversation later!


Shortlist the final three or four for interview.

a. Organise a face-to-face appointment and prepare a behavioural interview that reveals their approach, results and learnings. You can even create real-life scenarios or tests (you can ask your local marketing agency for a few if required) for them to respond to. This can be done in the room, or, if a longer, more involved scenario, ask them to prepare before the meeting. This gives a really solid understanding of how practical, commercial and tuned in they are to their stated skills.

b. Remember to ask what makes them tick - what they loved and didn't about previous positions, what kind of marketer they see themselves as, what is their biggest passion area in their field. This gives you some indication of whether your role will inspire them for the long-term, or whether they'll side-step the everyday responsibilities for their passion area whenever possible.

c. Take notes based on how they approach situations. Often, it is less about the actual things they do and more about how they approach situations. Look for commercial, practical and data-driven answers such as testing small, measuring and using results to gain support, ramp up, expand, remit etc.


Take a note of their questions. You'll always see the candidate's best self when answering your questions, but you'll see their true self (true motivation) coming out during question time.


Make sure you're clear on their salary expectations before the interview finishes. Ask them what their expectation is based on. This will tell you whether they value themselves on experience and skills or if they're going for a job-move salary leap.


Use the pause. If you've not got a sufficient answer from them to a question, don't speak or ask another question. Just wait. Awkward at first, but it is interesting to see if they understand you've not yet got what you're looking for, and think it through again, or whether they simply wait for you to move forward.


Look for the follow-up. Great marketing candidates will always send a well-crafted email, thanking you for your time, and signalling their interest in working for you. Look for those who are excited but also who can reiterate why they'd be a good fit for your business, and which pieces of the job they are most interested in.


Last, but not least, if you're still a bit gun-shy, give the candidate a little paid project before the job offer. Test them out on a freelance project that urgently pops up, and assess how they manage it throughout. Note: this is only possible whenever the candidate does not have other irons in the fire. You don't want to lose an amazing candidate while you're dithering.
Final tips
You'll notice we don't mention references. Sure, check them if you like, but we've found that references really do very little to help you tell a superstar from a mediocre marketer, as everyone lines up their best boss-friend for this.
Additional to this, we don't give ourselves a deadline. So many businesses hire the wrong person when they're in a hurry. We find the average quality of candidates increases threefold when you advertise for three months or more, and when you can afford to wait for the right person. Sometimes you'll find the right candidate at the wrong time, but we have found the cost to your business is so much less than the other way around.
Step 4: Make sure it is an inhouse marketer you need
Sometimes, depending on your size, it makes sense to access a pool of specialist marketing resources to cope with the range of objectives you have, or to limit your headcount for capital raising. In this case, finding an agency is probably your best bet. If you're currently choosing between an inhouse marketer and an agency, you'll find this post helpful.
Finding the right marketer for your growing tech business is no easy task, particularly if you are not from a marketing background. But following these steps should help to lighten your load. Happy hiring!
Want to learn more about inbound marketing and how content can help you achieve your business goals? Download our quick-start guide to inbound marketing today!
Brand chemistry is a strategic content marketing agency that goes the extra mile to deliver results for our b2b clients. Take a look at our client case studies to find out more.