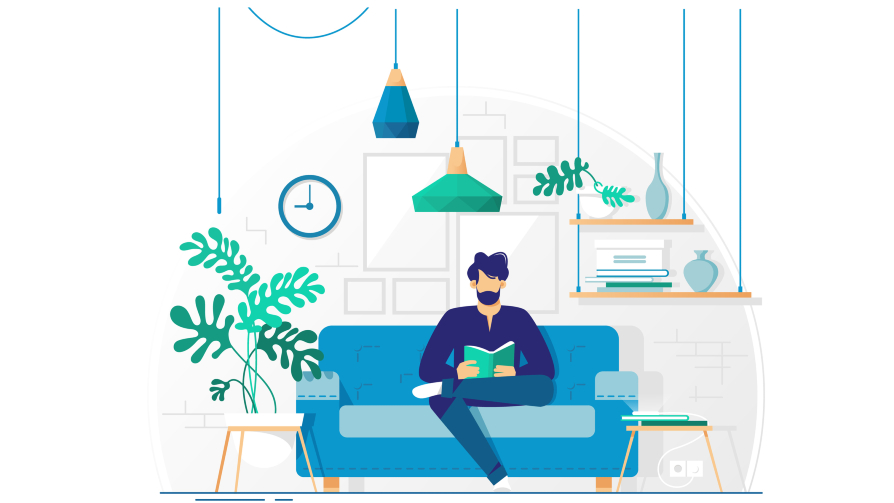 By this point, most marketers have presumably thrown out the strategy they developed for 2020 and are flying near-blind, planning only as far as the current news cycle will allow them to. We get it - even the best-laid plans were unlikely to stand up to a global pandemic and its social and economic impact.
Thankfully, as we've adjusted to our brave new world, we've found plenty of excellent B2B marketing strategies for the coronavirus crisis, as well as marketing tips for economic downturns that can help businesses to create new campaigns or pivot existing ones to resonate in the current context.
However, at the risk of sounding a bit self-involved, marketing success isn't just about the campaign plan or tactics, but also the person driving it - if it weren't, then you could hand a strategy off to your boss and leave him to it. We all know that wouldn't work!
As marketers, there are habits we can form that will help drive the success of our campaigns. And what better time to start doing that than in self-isolation when all our usual activities are on hiatus and you've literally finished Netflix?
We picked the brains of one of our Client Strategy and Delivery Leads, Emma Downham, a true marketing nerd, on how she's using self-isolation during COVID-19 to up her marketing game.
1. Keep a close eye on your competitors
Stalking your competitors online is nothing new and, in fact, an integral part of any good marketing strategy. However, when the world gets turned on its head, it becomes even more important to understand what actions others in your industry are taking, for better or worse.
"Since isolation, I've definitely found myself on LinkedIn a lot more to see what our clients' competitors are up to," says Emma. "It's a unique time and we're all driving without a roadmap, so keeping a closer eye on what other marketers are turning out can help me generate ideas and identify what is and isn't working."
Set aside time to regularly check in with your competitors' social media pages and website to understand what campaigns they're running, which products they're pushing, and the messaging and angle they've decided to take.
Once you know what the crowd is doing, you're better equipped to make your brand stand out.
2. Get cosy with your personas
Even at the best of times, you should be re-evaluating your personas at least once a year. However, when in the midst of a global pandemic that has changed society as we know it and forced many to shift their immediate priorities, the right time to reacquaint yourself with your personas is now.
"Since the pandemic started, I've increased my meetings with our clients to be kept up-to-date on the ever-changing environment they're seeing," says Emma. "Asking who the sales team are having decent conversations with and what prospects are saying are now daily questions, not weekly ones."
"In terms of data, I'm trying to focus more on understanding how website user behaviour has changed, including what content they're interacting with compared to last month, or even last week. I also subscribe to a number of industry newsletters that are relevant to client personas, which I'm paying even more attention to than usual."
If you continue to market to your personas as if nothing has changed for them, then it's likely that your efforts will fall flat. Identifying what their current challenges and goals are during the current crisis will help your marketing to resonate with them.
3. Consume marketing content
Many of us have some extra time while in isolation to consume more content. So why not try swapping out the Netflix binge or true crime podcast for a marketing book or podcast? This is a great way to stay up-to-date on new trends and brainstorm for your next marketing campaign (trust us, you'll be buzzing with new ideas in no time).
You can find a list of our favourite marketing books here, including titles on customer experience, digital branding, content marketing strategy and viral content. Emma also recommends diving into a start-up memoir every now and then.
"Books about start-ups often discuss lean marketing methods and tactics that they've used to achieve success," she explains.
But if you're not a big reader, there are other ways to get your marketing content fix. "I listen to numerous marketing podcasts," says Emma. "My two current favourites are Flip My Funnel and Marketing Trends. I also read the HubSpot blog and enjoy sites like Contently."
Social media groups are another way to access new insights and learnings, particularly about your marketing tools. "I'm part of some great Facebook groups that share ideas related to our tech stack. Even if it's a different industry, the ideas are generally transferable," says Emma.
4. Take some time to upskill
The coronavirus pandemic has seen an explosion of online courses, workshops and webinars for just about every topic under the sun - many of them free or discounted. So in between doing a cooking masterclass with Gordon Ramsey or studying poetry at an Ivy League school, you should definitely slot in a marketing course or two.
Emma recommends these 5 must-do digital marketing classes, which will help you upskill in a large range of marketing skills, from Google Analytics and Inbound Marketing, to pay-per-click (PPC) campaigns and SEO training.
Additionally, TAFE NSW is offering a number of digital impact short courses for free to those who meet the government's eligibility requirements. Some of the topics included are coding, creative digital imaging, building websites and social media.
But of course, online courses aren't the only way to be improving your B2B marketing skills during this time.
"I subscribe to a number of marketing newsletters that often share ideas that can help me achieve the outcomes I'm looking for," says Emma. "I also try to take tactics learnings from campaigns and see if they will resonate with clients in different industries. And I'm always chatting with the team to see what they're learning, especially those who are across clients that I'm not assigned to."
"And, as much as I can, outside of work, I will try to turn my brain off," she adds. "A bit of silence often ends up with me having an idea that can potentially solve a problem I'm having."
Don't forget to be human
"Overall, I've just tried to make sure all my campaigns remain human," says Emma. "The condition of such interconnectivity while a global pandemic wreaks havoc in our society has never been experienced by one single soul on this planet. So watching, listening and remaining agile is how I've tried to handle this unique period."
Want more B2B marketing tips while in isolation? Watch our free on-demand webinar "The dos and don'ts of a post-pandemic b2b marketing plan".
Brand chemistry is a b2b marketing agency winning your customers' hearts and minds through inbound, brand, content, lead generation and digital strategy. Our marketing specialists achieve stellar results with the latest lead generation techniques.