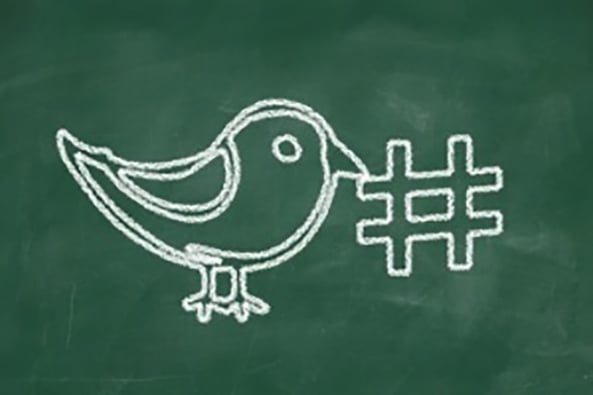 'I tweet, therefore I am on social' has long been the mantra of many b2b companies looking to build their digital presence and reach. Surely, a couple of updates from your company blog and a few 3rd party updates per week have to be enough, right?
The Bc team hates to be the ones to break bad news, but if you just post regular updates on your social media properties and neither listen to nor engage with the conversations in your market, you're likely not getting the most value from your activity. It's the digital equivalent of daydreaming in a meeting: you've spent time and energy making an appearance, but your input doesn't go much beyond physical presence (you may as well have gone to the beach instead).
But don't worry: we've got you covered. Here are 3 ways to get more value from your social media activity and help you to take your engagement to the next level.
Spot and act on opportunities
One of the great benefits of engaging on social media is that it allows you to be part of the wider conversation and add your perspective to relevant public discussions. And while we're all for planning and scheduling social updates in advance to make the job more manageable and focused, it's only part of the story (and really a bit of a monologue at this stage).
Checking in on on your social media properties daily will enable you to spot opportunities early and engage with them in real-time. The easiest way to do this is by setting up streams in your social media management software to monitor Twitter hashtags that are relevant for your business.
For other social media channels such as Facebook and LinkedIn, the process can be a little bit more labor intensive. A simple way to stay on top of what's happening on LinkedIn is by joining groups related to your area of expertise and subscribe to daily email alerts.
Following industry thought leaders and commenting on their articles can be another great way to increase the brand reach for your business (don't be afraid to disagree with them though: this is not about chumming up to Richard Branson, but getting your point of view across).
Fast creative thinking
Your first attempts to engage with your audience are likely to be understated: the odd retweet here, a share or a like there, maybe even the occasional comment. We get that: everybody needs a bit of a warm up period to feel comfortable with a new platform. But after a few months it's time to bring some fast creative thinking to the table.
How can you respond to some of the opportunities you've learnt to spot in an engaging way? Can you turn a negative comment about your brand into a real reach booster?
Some businesses are really nailing this. Take this example of SmartCar: in response to the following tweet, "Saw a bird had crapped on a Smart Car. Totalled it.," the brand put together this hilarious infographic and tweeted back, "Couldn't have been one bird, @adtothebone. Sounds more like 4.5 million. (Seriously, we did the math)". The result: 500 retweets and 300 favorites.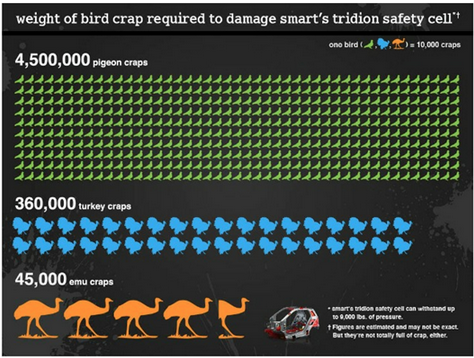 Use data to find out what works best for your brand
Data can provide invaluable insights on what's working best for your brand. And we're not just talking about the type of content you post on your status updates. The time of day, the hashtags you use, and the way you phrase your update can all have a significant impact on how well your posts perform.
Analyse the reports from your social media management tool for emerging patterns. Do 4PM tweets usually spark lots of engagement, but there's only tumbleweed in the early morning? Might be time to adjust your posting timeline.
Other marketing tools such as Buzzsumo cannot only help you find out what content is working, but also get a better understanding of what your competitors are up to on social too.
Final word: how much value your business gets from social media depends very much on how well you empower your social media manager to do their job. Complete support and buy-in from management is crucial, and a social media policy and documented crisis escalation processes will make them feel comfortable and allow them the creative license in their work that they need.
Anything to say?
How much value is your business getting from social media? Have you tried responding in real-time yet? We'd love to hear your thoughts.
Marketing your technology company is a lot easier if you have a book to guide you. That's why we created The quick-start guide to inbound marketing for technology companies. Download your FREE ebook today.
Brand chemistry is a strategic inbound marketing agency that goes the extra mile to deliver results for our b2b clients. Our inbound marketing specialists are HubSpot certified and use the latest techniques to provide our clients with a steady stream of relevant new leads.