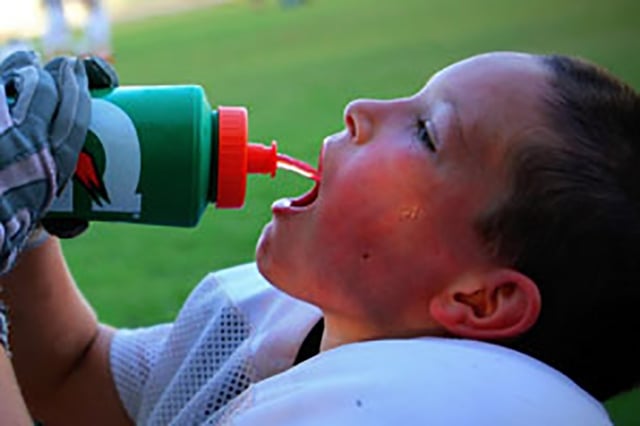 We recently stumbled upon (well, strictly speaking we found it on Twitter) a great article about how Gatorade completely redefined its audience. The PepsiCo property is now in the middle of repositioning the brand in the colourfully crowded energy drink market, where they were fast losing their hard-earned market share to the competition.
While the case study is clearly an epic example from the world of b2c marketing, we here at the Bc camp think that there are some powerful b2b marketing ideas to be learnt.
Lesson 1: know your audience
It took a deep dive into their data for Gatorade to find out that 22% of their audience was high-school athletes and marathon runners who accounted for nearly 50% of their sales. Up until then, Gatorade mainly mass-marketed to men aged 18 - 49. Not exactly tapping in to the specific needs of those Gatorade-thirsty adolescents and weekend-warrior types that contributed half of their revenue.
While your b2b company is unlikely to book an ad during the footy final, do you remember when you last took a good look at your customer database? Do you have as many C-level executives in the database as you thought? And are those C-Levels still your primary buyers or has your market changed? A thorough audience review can show up some surprising movements that may signal a shift in your messaging for marketing success. So to ensure you're talking to right people with the right message, make sure you review your audience profile regularly.
Lesson 2: redefine your message
Once Gatorade had found and refined their market segment, they adjusted their message to cater to the needs of their target audience. The marketing message is now focussed on what Gatorade does best and what it was invented for in the first place: rehydrating and supplementing nutrition for athletes. (Is it just me, or do you also feel thirsty - and a little bit fitter - just reading about this?
Once you have a better idea about the names, job titles and companies in your database you can assess whether your message and channels are still relevant. For example, your CFO contact (or their PAs) will delete your promotional email the moment it hits her inbox (bugger - think of all the time you've invested in putting it together). But a case study presented by another client at a CFO event, explaining how buying your product or using your service has helped them reach a business goal, might just pique her interest.
Lesson 3: Making bold changes to your marketing communications strategy
Getting buy-in to changes in your marcomms strategy can be the trickiest part of repositioning your brand. For Sarah Robb O'Hagan, president at Gatorade, her suggestion was so bold that she thought it might get her fired. Her solution? Stop spending 90% of the marketing budget on TV and start investing it in niche digital campaigns instead. Not a recommendation to make to the CEO of PepsiCo Beverages. But taking such a risk paid off for Gatorade. Annual sales grew by a whopping 9% in 2011 following their repositioning.
Moving away from a business-as-usual approach to your marcomms always feels risky. What happens if it doesn't work? Luckily, modern CRM, marketing analytics and automation systems deliver marketers a wealth of information about their contacts and their behaviour that we can use to test and measure new ideas. All we need to do is understand our audience, test small then ramp up what works. Easy!
If you haven't reviewed your audience recently, you're probably noticing a relative drop-off in sales success. But don't worry. All you need to do is show your customers some understanding and love, and they'll return it in spades.
If you'd like to learn how inbound marketing can bolster your b2b marketing efforts? Download The quick-start guide to inbound marketing for technology companies today!
Brand chemistry is a b2b marketing agency focused on delivering quality leads and measurable results for our clients. Take a look at our client case studies to find out more.