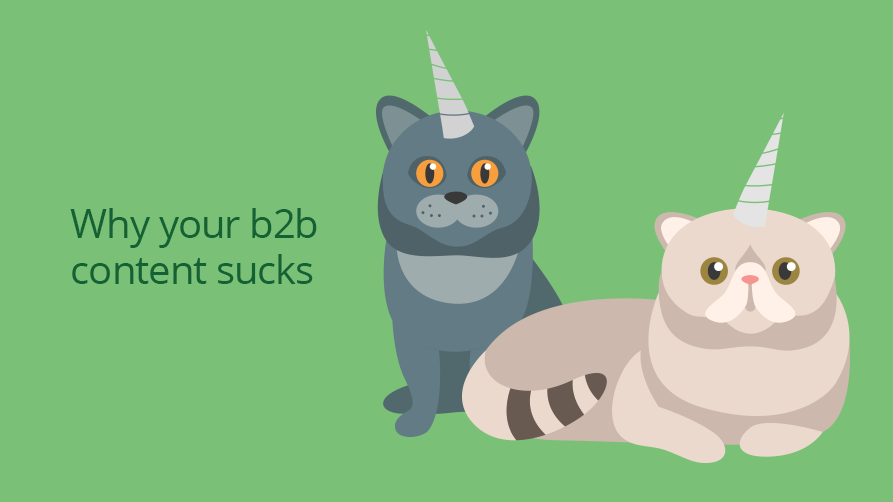 You can put a horn on your cat. You can even put glitter on her and call her Princess Horsey-hooves, but no matter how much you attempt to make her a unicorn, she's still going to be a cat, albeit an angrier, hissier one than she was before the makeover.
It's the same with b2b content. You can dress it up with all sorts of fancy design tricks and launch it from all kinds of platforms, but all the time and money in the world won't hide the fact even though you think you've got a majestic glowing creature, your brand actually sucks.
But what distinguishes the truly golden from a glitter-covered travesty? Below we've looked at three most common mistakes b2b marketers make:
You're as subtle as a metalhead at a folk festival
We know that people have very personal relationships with their devices and that marketers need to tread lightly with content because if you're too heavy-handed, you not only risk scaring off a prospective customer, you are in danger of making them feel deeply resentful; your message won't merely fall on deaf ears, those ears are going to be deaf and angry.
And there's a perception that in b2b you can inundate people with large swathes of unimaginative, sales focused material; that because you are relating to people on a professional level your content can get straight to the point. This is a dangerous fallacy.
Just because a person is in their work wear, it doesn't mean that they want to read blatantly boorish content. The need to be compelled and entertained is universal and doesn't vanish when a person walks into their office (some would argue the need for diversion is more important during this time!) so b2b marketers need to be very aware they are not just sending copy to corporate robots, but to real flesh and blood people with very human motivations.
If you find yourself creating glorified sales brochures without a real sense of who they are for, then you may be committing a second major crime, in that:
You don't know Arthur from Martha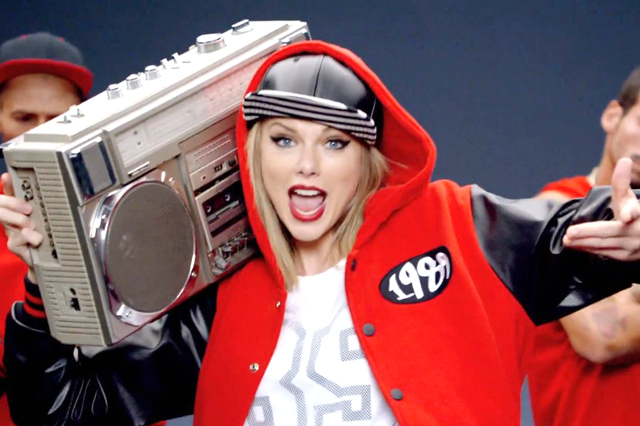 Persona profiling is the current 'it girl' in the marketing world, with good reason.
There is a staggering range of tools that can lead us to our ideal consumer and how best to communicate with them, but the perception is that this is an exercise better suited to our b2c counterparts is a complete fallacy.
It is just as important, if not more important for b2b marketers to be able to identity key personas within a business. There are a several really good ways to do this, but what you need to establish at a bare minimum is:
Who is in the team?
What are their individual needs?
What motivates them?
What do they contribute to the decision-making process
Developing in-depth buyer personas is what leads to conversions. When you get to that stage you will have a much better idea of how to shape your content, and where that content needs to be. It also shows you that b2b marketing shouldn't be a one-size-fits-all strategy, you need to be flexible, versatile and responsive.
You're not seeing the wood for the trees
Unlike the unsubtle bore in our first example, your copy may have the opposite problem, in that you are all jab and no hook – you have created awareness, but not consideration.
Your content may be engaging and riveting but you must keep your purpose in mind at all time and ensure that you have a means to execute it.
This means really examining the ways you are creating content at various stages and ensuring that there is a nice flow between platforms and between stages in the buyer's journey. You not only need to define the problem for the customer, but you need to seamlessly solve it for them as well.
Stop the suckage!
If you keep in mind the above mistakes marketers commonly make with their b2b content, you can ensure that your content will not only hit its mark, it will shine brightly, like an actual unicorn, not just an angry cat in some glitter.
To make your content stand out start working with an inbound agency that can take you to the next level. Discover the tools that will help you to achieve b2b marketing wins! Download The 12 must-have marketing tools every modern marketer needs.
Brand chemistry is a strategic inbound marketing agency that goes the extra mile to deliver results for our b2b clients. Our inbound marketing specialists are HubSpot certified and use the latest techniques to provide our clients with a steady stream of relevant new leads.