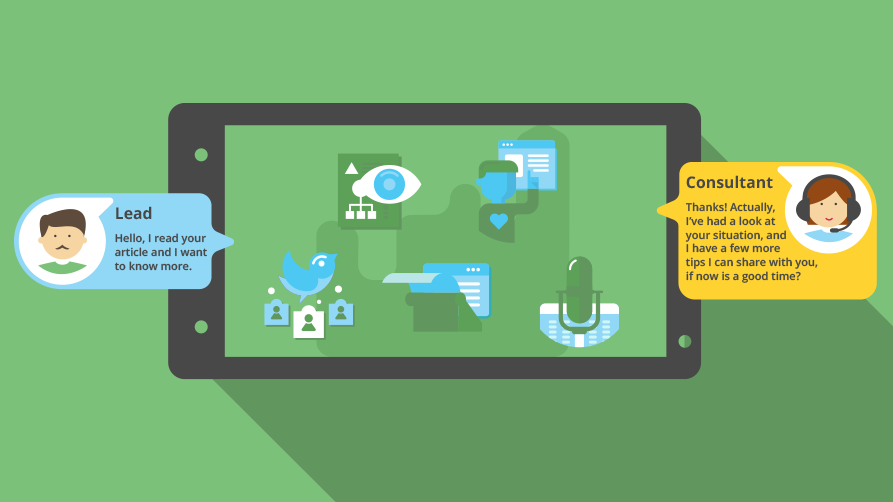 Inbound marketing and professional services meld together like peanut butter and jam - perfectly. They compliment each other so well that they almost always result in delight (or at very least, a full belly).
Effective inbound marketing results in a business coming to you, rather than you searching for it. And this method of marketing lends itself to professional services because it gives you the opportunity to demonstrate your expert knowledge and experience to your target audience.
You can demonstrate your knowledge in many ways, but by using the inbound methodology, you can also achieve scale and relevance, by producing helpful and quality content that is data-driven and measurable. Valuable content helps you to build the required trust and credibility you need to sell more services. It is what makes you the go-to talent to get the job done.
At Brand chemistry we've seen first hand exactly what inbound marketing can do for professional services companies.
We want to share one special case of our own, and two more from the wider inbound marketing community that we know you will find interesting. Check out these three professional services companies who are nailing inbound marketing their inbound marketing strategy.
Grosvenor Management Consulting
Grosvenor delivers management consulting services across the public and private sectors. The organisation became a Brand chemistry client in 2015 when they saw the need to further improve the strategic direction and overall effectiveness of their marketing efforts. Grosvenor saw a gap in the market and believed there was an opportunity for them to leverage program evaluation.
Together Grosvenor and Brand chemistry put our thinking caps on, produced a b2b inbound strategy that broke down into three bite-sized phases:
Amend and optimise existing content
Nurture current subscribers through the buying process with relevant content offers, and
Develop Grosvenor's position as a thought leader.
What was the result? With just this three-phase strategy, which revolved around one deep piece of content, Grosvenor achieved:
393 downloads of the content piece
The organisation's referral website traffic increased by 2,645%
Grosvenor's contacts increased by 2675% through form submissions
Many sales opportunities
Grosvenor's Dana Cross says the clarification and better targeting as a result of the strategy led to great results, more visibility in the program evaluation community, and the continued production of compelling and relevant content.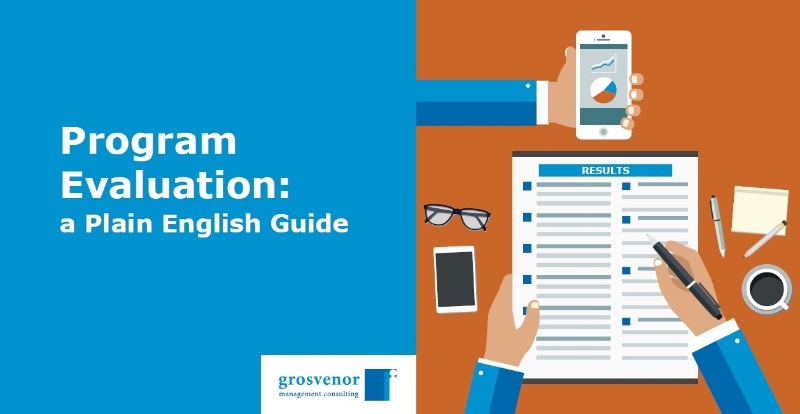 WeDo Technologies
WeDo technologies provides software and consultancy in the Enterprise Business Assurance space. They specialise in servicing the telecoms, retail, energy and finance industries.
With a strong grasp on the tech industry, WeDo had already used email marketing to generate and nurture leads. However, their tools did not assist them to more deeply engage with their contacts via email. WeDo additionally needed to improve their search ranking and thought leadership in the industry, as well as create better conversion tools so new site visitors would convert into known leads. With no analytical tools telling the marketing team how they were currently impacting the business with inbound leads, this quickly became an urgent priority for WeDo.
The inbound marketing team at WeDo Technologies invested in HubSpot - the industry leader for inbound marketing automation. The landing page, lead nurture workflows, segmentation, blogging, SEO and analytics tools within the platform helped the team supercharge their inbound efforts and boost their presence in the market.
Using HubSpot:
Their email marketing click-through rate increase to more than 20%
Traffic to the website increased by 54%
The conversion to customer rate from email increased 6.3x
Better still, the company saw a 62% increase in new contacts when they implemented an SEO inbound strategy
In 2014 they exceeded the previous year's growth rate by 186% and were on track to smash it again in 2015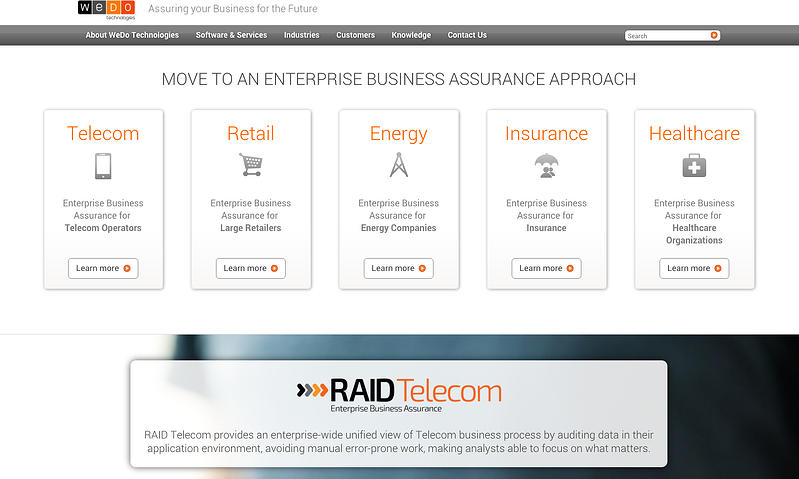 Thomas Witt Consulting
Inbound marketing is not just for larger organisations with big budgets. Thomas Witt Consulting is a b2b consultancy service for retail stores in Germany. The market is small, with only about 200 decision-makers in the industry, and the sales process is long.
Before adopting inbound marketing, Thomas approached marketing in an ad-hoc way, posting blogs and newsletters on occasion, while supplementing them with outbound methods such as direct mail and telemarketing. His marketing tools were slowing him down considerably, with landing pages taking multiple days to set up and a developer required to add a lead capture form to his Wordpress blog. The complexity was stealing the valuable time he needed to create relevant content.
A switch to a new automation platform with better content production guidance, clearer analytics and easy-to-produce landing pages, enabled Thomas to produce more content, more easily.
And the results were epic: a few months into his inbound marketing journey, Thomas was consistently blogging, setting up landing pages, and relying on analytics to let him know when the larger decision-makers were on his site. He doubled visitors to his website and increased leads to 20 per month, from 3 to 5 per month, within six months. And his return on investment came when he caught his first white whale: one of Germany's biggest furniture outlets seeking an €80,000 business relationship.
Inbound marketing gave Thomas Witt Consulting:
13x new sales leads per month
300% increase in monthly website visitors
1,130% ROI from a single client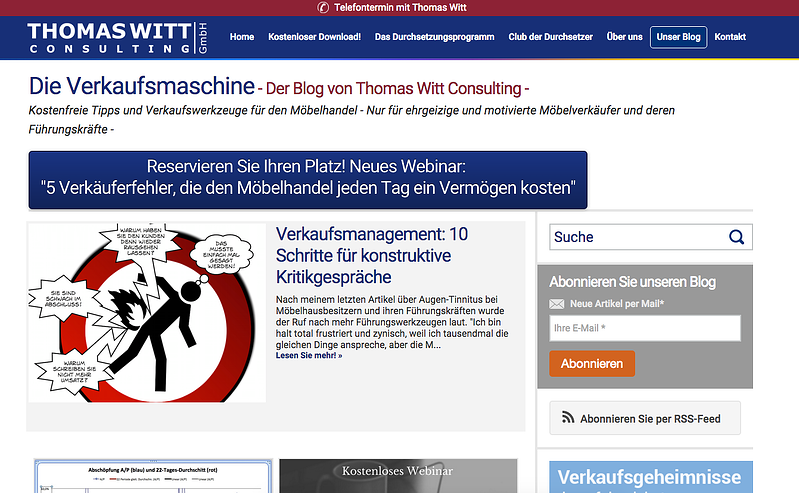 Final thoughts
Inbound marketing is a game changer for professional services. The way b2b buyers seek help from vendors has changed. The buyer holds the power, and searches Google, social media and case studies for vendors they believe they can trust, long before they'll ever speak to one of your people.
Inbound marketing is a methodology that requires you to show your expertise. If you understand your customer and you can solve a pain point for them, trust can be formed without you even needing to pick up the phone.
The best way to achieve a solid inbound marketing strategy is to work with a competent inbound marketing agency. To help you find the best agency that will suit you we have put together the 7-Step Checklist to Choosing Your Inbound Agency - download your copy today.

Brand chemistry is a strategic inbound marketing agency that goes the extra mile to deliver results for our b2b clients. Our inbound marketing specialists are HubSpot certified and use the latest techniques to provide our clients with a steady stream of relevant new leads.