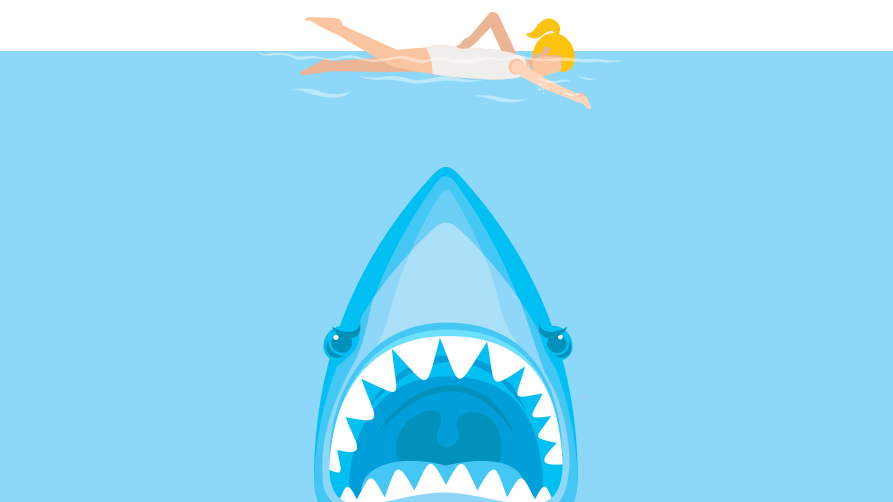 B2B tech marketing isn't smooth sailing on calm waters. It is at the constant mercy of rapidly changing marketing practices, incoming competitors and aggressive market disruptors. What's more, the products themselves can be highly complex and the purchase-process can be lengthy and involve multiple decision-makers.
That's why b2b software companies need to adopt innovative and scalable solutions to attract new customers, despite an incoming tide of competitors.
If you have been wondering:
Why is our marketing not getting any traction?
Why aren't we generating good inbound leads?
Why are our marketing initiatives not delivering a ROI?
Then it may be time to reassess your current marketing process.
Today we look at three very common marketing mistakes b2b software companies make and uncover the solutions they need to attract relevant attention in the market.
1. You don't know your ducks from your swans: who is your ideal customer?
Without knowing much about your business, we can tell you straight off the bat the following people are not your ideal customer:
You
Your staff
This guy

And before you remark on our uncanny psychic abilities, the truth is these people are no one's ideal customer. Yet b2b tech marketers persist in writing their marketing materials either based on what they think people want to read, or worse; they make the assumption that b2b marketing is for businesses, not actual people.

Before typing a single sentence, it's definitely worth doing some buyer persona work in order to establish who your ideal customers are. Buyer personas are fictional representations of the people who buy and use your products.

In b2b tech marketing, there is often more than one persona, because there will be multiple people using the products and involved in the decision-making process, so you need to explore who these people are in great detail. Name them and write down the following:

Job
Education
Age
Family situation
Frustrations they might have
Hobbies
What social media platforms are they on
Career aspirations
Where are they in the decision food-chain




This information is not just the result of guesswork, but solid research: surveys, client interviews and market reports all help to give you a good insight into who your key players might be. There are some great buyer persona templates out there to help you get started.

2. You're fishing in the shallows for a deep-sea tuna: you're not where your customers are looking for information

Or to put it in a less fishy phrasing: You're not going to catch the right customers, if you're putting your marketing spend in the wrong places.

Despite what it feels like (and contrary to modern marketing wisdom) not everybody in the world is on social media all the time. Before hurling money at a social media campaign, first take the time to assess, whether your ideal buyers are even on there, and if so where?

For example, 50-something male CEO might not be spending a lot of time on Twitter and Facebook. He might spend more time (if he gets it) on LinkedIn and browsing industry-specific magazines. However, his 20-something female Business Analyst may be much more of a social media fiend. Knowing where your ideal personas look for information and their place in the Circle of Decision-making will help you be in the right place to lure and hook.

3. You flood your customers with information

A very common mistake tech companies make is assuming that their customer's level of knowledge (and more importantly their interest) is aligned with your own. Often, customers want a quick and clear solution to their problems, not reams and reams of jargon that sounds like Star Trek dialogue to their uninitiated ears. An intuitive and beautiful website that conveys just the right amount of information can help you with this. Many tech companies prove that software solutions and comprehensiveness aren't mutually exclusive.
Great examples of lovely tech websites include: Booking Boss (an online reservation system software), Xero (accounting software) and MailChimp (marketing automation services).
All the examples listed have quite complex systems, yet you wouldn't necessarily know it, from a glance at their websites. What you see if you're a tour operator/accountant/marketer is an elegant solution to your problem.
Just keep swimming!
We hope that shedding light on some of these routine mistakes gives you the insight and confidence you need to improve your marketing processes. If you would like more information on great inbound marketing practices, then you should check out our ebook, The quick-start guide to inbound marketing for technology companies today!