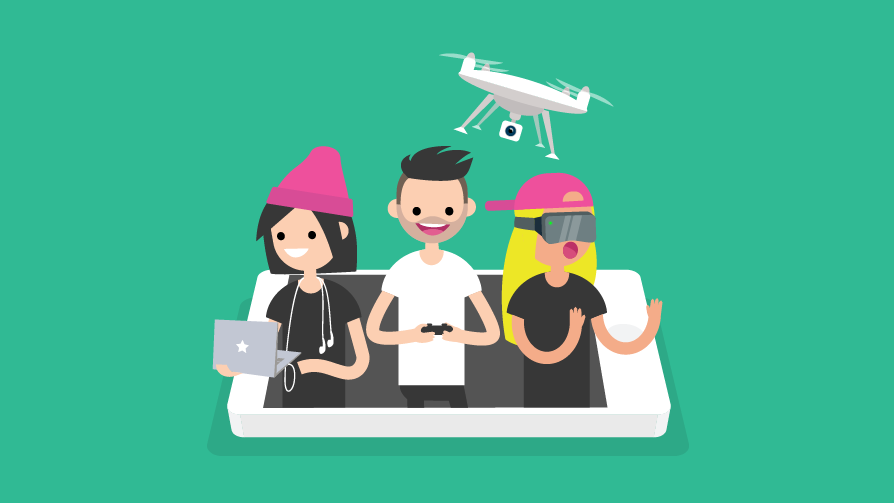 "We're having someone join us next week as a work experience student," Becci, our People and Culture Manager said to us excitedly on a Thursday.
And that was how we first heard that Chelsea was going to join Brand chemistry as part of her school's Year 10 Work Experience programme. We were to give her a taste of the world of branding and inbound marketing, and answer any questions she had, to inspire her to join the industry.
Suffice to say that five days later, we felt we were the ones who had been taught a thing or two. It was an experience that was charming, enlightening, fun, and humbling all at once. Whilst we're aware that plenty has been written about marketing to Generation Z already, there is nothing better than hearing from the audience directly to gain true insight.
Here's what Chelsea had to teach us about marketing to Generation Z.
1. They're a mobile-first generation, and they want authenticity
Gen Z'ers are the first generation to be fully born in the digital age, they've never known life before the smartphone. In fact, today's teens got their first smartphones earlier than any generation before. (Meanwhile, a quick ask around the office indicates that most of our first phones was the Nokia 3210!)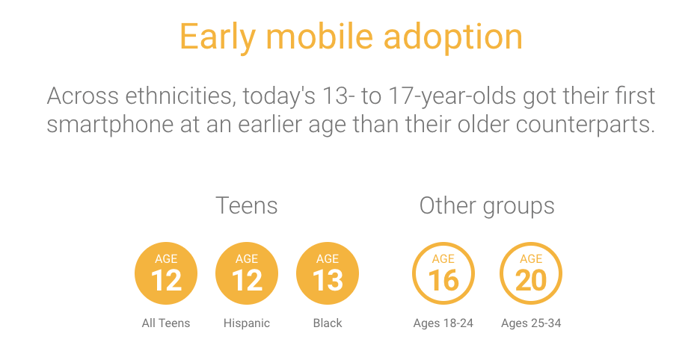 Source: Neil Patel via Quicksprout
If you've never targeted Gen Z'ers before, the first thing you need to know is that your communication strategy needs to stem from a mobile-first approach, as it's almost certain that your Gen Z customer will start his or her buying journey by researching on a mobile device. Chelsea certainly does.
Because Gen Z'ers know brands have more access to data today than ever before, they expect any interaction they have with a brand to be highly personalised, and they're pretty unforgiving of useless, irrelevant content. Authenticity and transparency are key if you want to earn the trust of the Gen Z consumer.
Key takeaway: We're not saying it's impossible to get your product, service or content in front of their eyes –this is after all, the generation that grew up with digital advertising – but you have to do it the way they want to see it. This means skipping the salesy copy and claims that have no proof. Instead, make your communications entertaining and specific to their experiences, and present your content truthfully (preferably in video).
2. Gen Z loves social media, but they're also more guarded
Gen Z'ers are social media natives, but there are a few differences between how Gen Z'ers and Millennials use social media.
Recent research by we are social shows:
Gen Z'ers use social media platforms to fill time and consume entertaining content, compared to Millennial teenagers who mainly used them to connect with friends.
They use fewer social media platforms, but spend more time on them.
YouTube remains their favourite channel, however they're more likely to interact on Instagram and Snapchat rather than on Facebook and Twitter.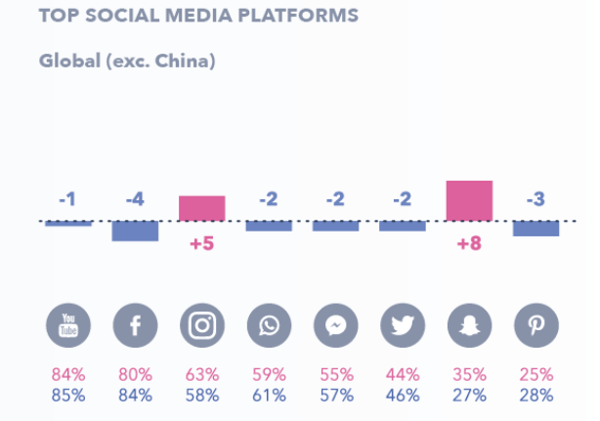 Source: we are social
Gen Z'ers also tend to have their guard up when it comes to using social media, preferring to browse anonymously, and on platforms that offer a level of ephemerality, such as Snapchat (which Chelsea personally detests, but says she is the exception).
They're also more likely (than Millennials) to take measures to protect their privacy on social media platforms, using aliases, maintaining different social media personas, and sending a direct message instead of publicly tagging friends.
Key takeaway: While this love of anonymity poses a challenge for brands trying to reach and target Gen Z'ers, what it really means is that conversational marketing tactics have a real place with this increasingly -important audience. Chelsea says that private and direct channels, like Facebook Messenger, are a powerful way to engage them one-on-one.
3.
Gen Z'ers value the opinion of people they know (and follow)
Having grown up with YouTube as a major content channel, Gen Z trust social influencers (or internet stars) as much as, if not more than mainstream celebrities.
Research has shown this to be true too, with one survey revealing that over 44% of Gen Z respondents tried a recommendation from a "digital creator" (someone who's garnered fame entire online), compared to 36% who've tried out products touted by celebrities.
The same survey also found that micro influencers (people with less than 250,000 followers) have, in the past, been associated with better engagement performance and perceived higher influence, and over 38% of respondents who engage with influencers trust what the influencer says about the brand more so than what the brand says about itself.
They're also more inclined to choose brands that demonstrate environmental responsibility, or have a focus on social change. And since they're also interested in racial, gender and income equality, they also gravitate towards brands that show commitment in these areas.
Key takeaway: If you're selling to Generation Z, there's no time like the present to hone in on your influencer marketing game. But remember what we said about authenticity above – Gen Z'ers know the difference between someone who's been paid to make too much noise about a product, and someone who's tried something out and have shared their genuine experiences.
So there you have it, insights on how to market to the next generation from a week spent with our work experience student.
Check out our blog to learn more interesting ways that you can better target and market to your audience.
Brand chemistry is a b2b marketing agency winning your customers' hearts and minds through inbound, brand, content, lead generation and digital strategy. Our marketing specialists achieve stellar results with the latest lead generation techniques.