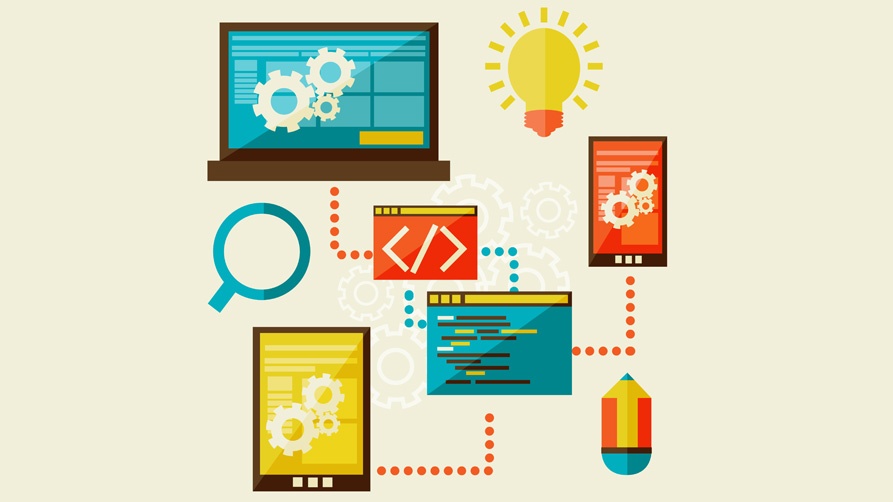 Do you suspect your website could contribute more to your bottom line? You may be right. Research has shown that 88% of online consumers are less likely to return to a site after a bad experience. A well-planned website enhances user experience, provides relevant information to your audience, converts visitors into customers, and works well on multiple devices. (A side note: if you'd like to test the usability of your website, you can even get a drunk UX professional and developer to help you out! We love this guy.)
First impressions count: quite often your website is the first experience prospects have of your brand. So it's important to get it right. If you are thinking about giving your website an overhaul, here are 6 b2b website redesign best practices you should consider before charging full steam ahead.
1. Keep your objectives in mind
Before you start, clarify your reasons for redesigning your site. Here are a few good ones:
Your brand has had a refresh, and your site needs to catch up
Your business model has changed, or you've entered a new market
Your site looks dated
Your site isn't performing well in search results
Customers are leaving early, instead of navigating the full breadth and depth of the site
Having clear objectives will help you understand what needs to change and help you avoid change for change's sake.
2. Understand your customer's journey
Often, a website refresh provides a great opportunity to reacquaint yourself with your audience. Before you start, it's important to understand what your audience is looking for, and how they navigate your current website.
A simple User Experience exercise will help you plan what information needs to go where, and analytic tools like CrazyEgg shows heat maps of the most engaged sections of your web pages. Good old Google Analytics can help you understand which pages are most visited, as well as alerting you to dead ends.
These invaluable insights into your audience's navigation patterns will help you build an intuitive, enjoyable web experience.
3. Consider the role your site needs to play
Besides being a marketing tool to showcase your brand and connect with your customers, are there any other purposes your website needs to serve?
Perhaps you'd like your website to be a lead generation hub, in which case your new design should include a few strategically placed opt-in forms where visitors can fill in their information with minimal fuss. Or perhaps you'd like customers to be able to purchase direct from your website, in which case e-commerce capabilities should be integrated into its design and development.
Whatever your needs, it's important to get them nutted out before you leap into design and build.
4. Commit to a great user experience
With a well-planned website design comes great user experience. The outcomes of your research in point 2 dictate how the navigation will flow on your new website. When it comes to nav, people generally like to find things where they expect them: a clear navigation bar, an obvious 'search' field, easy-to-find company, product, contact and social media information are just some of the factors that contribute to a satisfying user experience, as well as multiple-device friendliness of course.
And remember clear calls-to-action will guide your visitors through the conversion process. You don't want your customers to have to jump through hoops when they are ready to buy!
5. Plan your content strategy
We know it can be tempting to present everything that your company has to offer on every page, but a powerful content strategy attracts the right audience by offering only the most relevant information, and in the right places.
Great content increases brand awareness and authority, improves conversions and retention, and builds a trusting relationship between your customer and your business.
6. Establish your tone of voice
Just as important as what you say on your website, is how you say it. Establishing an on-brand tone of voice for your website and keeping it consistent through your marketing communications will help cement your brand identity.
A final note
Great websites never sit still. Once your new site goes live, keep testing and analysing what is and isn't working. Your website should keep evolving as you learn more about your customers and what they need.
If you need help designing your website, a digital marketing agency could be the answer you're looking for. Download our 7-step guide to help you choose the right marketing agency for your business.
Brand chemistry is a digital marketing agency focused on delivering quality leads and measurable results for our b2b clients. Take a look at our client case studies to find out more.