Bridge the key skill gaps needed to succeed in today's complex marketing landscape.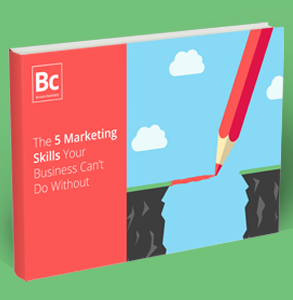 "Brand Chemistry's eBook helped me understand where I needed to focus attention, which is really important for us because we have a small team. As marketing lead for a fast growing start-up, resources are often tight and this guide provided invaluable, time-saving tips to help us achieve our goals."
- Jesse Peters, Growth Marketing Manager, Shippit
Succeeding in today's marketing landscape requires a whole host of different skills – and these skills change all the time.
In fact, we're willing to bet our bottom dollar that what a marketing graduate learned in the first couple years of their degree is now almost completely obsolete.
So, with the goal posts changing all the time, how do you make sure your marketing team has all the skills it needs to gain wins?
In this ebook, we'll cover:
The difference between core skills and technical skills (and why you need to know)

All of the must-have skills your marketing department needs to be successful in today's landscape

What to do if you think your marketing team might have some essential skills gaps
Simply fill out the form to start identifying (and bridging) those marketing skill gaps.