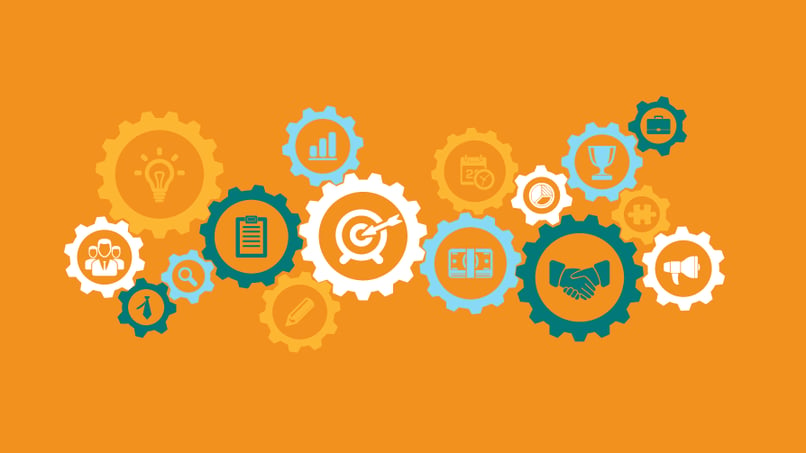 So you're keen to get in on the marketing automation action? And so you should be – marketing automation can be hugely beneficial in terms of streamlining all the fiddly processes that go into lead generation and management.
Even as an SME, you might be getting hundreds, or even thousands of new leads each month. Trying to give each of these prospects personalised content at the right time in their buyer journey is just about impossible for any mere mortal.
Automating these routine processes means buying back valuable time that you and your team can then devote to more important activities like strategy.
But before you get completely swept up in the excitement of purchasing a new marketing automation platform (MAP) for your business, we implore you to take a few deep breaths. Rushing into the wrong solution could cause a lot more headaches than it solves, so it's worth taking some time to think over a few things before you make any decisions.
Here are the 5 questions to ask yourself when choosing marketing automation software for your business.
1. What are your business needs right now, at your current size?
Don't get seduced by the slew of features on a software vendor's website. Instead, start with your own wishlist of features that your business currently needs, and benchmark all systems against that list.
When putting together your wishlist, a great place to start is with your content strategy. Jumping into marketing automation without a clearly defined strategy is a big no-no, so if you haven't got a well-developed strategy that covers each stage of the buyer's journey, then stop reading this and get onto that immediately.
Look at your upcoming campaigns, and consider the type of content you'll be generating, and how and where you'll be promoting it – this will give you some clear indications of what you need from your marketing automation platform.
Do you want webinar capabilities?
Do you want the solution to automate triggers based on shopping cart abandonment?
Do you want to be able to create custom emails using drag-and-drop builders?
These are just some of the things to think about.
You also want to have a firm handle on the size of your database, as the pricing is very often dependent on this. This may be a good opportunity to consider how to consolidate the data located across your internal systems, as consolidated data will make your platform a much more effective tool. (A little more on this later.)
It's also a good idea to consult extensively with your team when thinking about what your business needs. After all, they'll know exactly what processes are taking up the most time in their day, so they'll no doubt have a features wishlist of their own.
As the ones who will likely be getting the most use out of the system, it's important that the marketing and sales team in particular are involved early on in the process.
This is also an ideal moment to assess the in-house skills you have at your disposal:
Will you need a tool that is particularly user-friendly, or can your team handle a more complex system that might require some dev skills to get the most out of?
Do they already have some marketing automation experience under their belt, or will they need a fair bit of training to get up to speed (and can you afford to lose the time spent on training)?
Don't make the mistake of getting a system that is beyond your team's capabilities. There's no point having a marketing automation platform with all the bells and whistles, if your staff is spending all their time trying to figure out how to use the darn thing, as one of our clients, IRD, can attest to.
2. What could your business needs be in the future?
When assessing tools, it's important to not just look at current needs, but future needs as well. After all, implementing marketing automation is not easy; it can take a considerable amount of time and resources, and regularly switching platforms can soon become a very costly exercise. So you want to be sure that you have one that can grow alongside your business.
Some questions to ask at this stage are:
Is it scalable?
Some systems are specifically built for smaller businesses, so, if you're not looking to expand, these might be the perfect option for you.
But if you are looking to expand, you might want to narrow your focus to a solution that also caters to medium and large businesses too.
Is pricing flexible?
Most systems are cloud-based and come as a subscription package. If you're looking to expand fast, consider what tiers are available and how easy it is to switch from one to another.
How often does the vendor update the software?
Things in this space move fast, and you want to be confident you have a vendor that will be on the forefront of trends.
When was the last time the vendor issued an update? Are they constantly adding new features?
If the answers to those questions are "Pretty recently" and "Yes", that's a good sign.
3. Will it integrate with your CRM?
Sometimes, marketing and sales can get caught up in turf wars, but, in reality, these two departments are working towards the same thing: driving sales. This is why marketing and sales alignment is crucial to any thriving business.
In order to facilitate alignment, it's essential that your marketing automation system integrates with your CRM, in order to avoid miscommunication, double handling, and qualified leads falling through the cracks. When the two systems talk to each other, you get a full picture of each of your leads, prospects and customers at any one time, and sales and marketing can work together to ensure they get the best experience.
Once you've confirmed a system can integrate with your CRM, the next thing you're going to want to know is how easily it integrates. Be sure to specifically ask the vendor what the integration process is, and what kind of support they will offer to assist with this. Which leads us to the next question:
4. What's their support like?
Most platforms will offer some combination of live chat, ticketed and phone support options, but your access to these may be dependent on which package you're on. Again, think back to your in-house skillset – if you think your team might need a little more hand-holding, especially in the beginning, then this is something to consider.
You'll also want to have a close look at what their user support and training materials are like, because, as time goes on and you and your team gets more comfortable with the platform, you'll likely to be looking to explore other features, and you'll want to know there are assets there to help you do that.
5. What's my budget?
Once you've worked out which marketing automation systems tick all these other boxes, the price will likely be the clincher.
Unfortunately, this isn't always straightforward:
There will likely be a setup fee, which may or may not include on-site training;
The pricing often depends on the number of contacts in the database and/or the number of users on the platform; and,
The price may also differ depending on the length of your contract.
Vendors can also sometimes suck you in with cheap base prices, only to hit you with exorbitant fees for add-on features.
It's important to read the fine print and ask lots of questions before signing up to any agreement, so you know just what you're getting yourself into.
Don't forget to factor in the indirect and opportunity costs too, such as any extra training your team might require, or whether you might need to outsource some work to a marketing agency, at least initially, until your team feels comfortable enough to handle it themselves.
If HubSpot is on your shortlist, be sure to check out our post on HubSpot's subscription options, to help you figure out which is the right level for your business.
Try before you buy
If you're tossing up between two or three options, then the best thing to do is take those babies on the road for a test drive.
Most systems offer free trials, so be sure to take these opportunities to see how the platform will perform under real-world conditions.
Need a bit more guidance?
We've covered off some of the basics of choosing a system here, but, in truth, there's still a lot we haven't spoken about. A marketing automation platform is a big investment – there's a lot of bases to cover! If you want the full low-down, check out our free ebook: The 10-step guide to choosing the right marketing automation platform.
Brand chemistry's digital marketing capability will drive sales and improve your ROI. Our HubSpot certified marketing specialists apply the latest martech strategies and tools to boost efficiency while increasing sales.