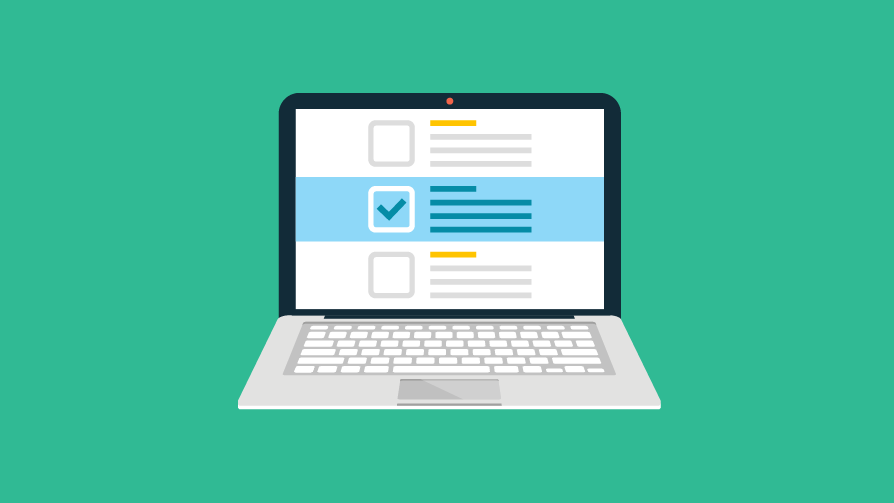 How does your website fit into your inbound marketing strategy? This is a question that comes up as frequently as #throwbackthursday here at Bc. It is, unfortunately, an area that is poorly understood in b2b marketing. Which is kind of crazy to us, but then again, we're in it every day.
You see, inbound without a website is just, well, nothing.
When you look at the inbound marketing methodology, you can see that the attract stage, where you turn strangers into visitors to your site, is the first of four stages of inbound marketing.
Inbound Marketing Methodology
Source: HubSpot
While the humble website is not exactly mentioned by name in the definition of inbound, it is the place you're attracting your visitors to. The HQ of inbound marketing efforts, where you welcome your visitors, get to know them a little, and, with a little luck and some clever consultation, they become customers.
Now, while keyword-optimised blogging, social media marketing and paid social advertising will help you to attract relevant traffic, your results will be mediocre if the rest of your site is not optimised for search, or if the user journey through the site is poor.
What happens in this situation, is you spend a stack of cash attracting prospects to your site, but your website then makes it super hard for them to understand (much less, buy) your offering.
On the other hand, an optimised website that is created for your users' needs and optimised for search will easily be found and interacted with, hugely impacting your inbound results.
What could be holding your website back?
If you're planning on embarking on a content or inbound marketing journey yourself, you have to consider your reviewing your website - even if you think that it's currently up to scratch.
And if you have any or all of the below symptoms:
Little or no budget to improve your website
Little or no control over the website changes you make
A Content Management System (CMS) that does not swing hands with SEO
Limited understanding of the kind of content you should be offering on your website, and which should be left to a sales conversation Inconsistent branding and a poor user journey.
… you'll need to do some planning.
But don't fret. It is all fixable. You can still turn your website into the kind of super HQ you want it to be.
We've put together a list of Beginner, Intermediate and Advanced Essentials that you'll need if you want inbound and content marketing efforts to sparkle. Use them to gauge where you're at in your website development journey, and start actioning those items to take you to the next level.
BEGINNER
There are a number of basics you'll need your website to have, that are separate to the content marketing effort. These are:
Insights
You need insights about your customers' buying habits, keywords, preferences and motivations - so you can respond to these on your site. It's less about what you want to say about yourself, and more about what they need to hear to make an informed decision.
A Flexible CMS
You'll need a CMS that lets you update content, link content and manipulate design in an agile and responsive fashion. This way you can consistently optimise your site for users' search and buying habits (and not have to wait two days for a developer to adjust simple copy and imagery on your site).
A strong brand
A compelling and relevant value proposition that transcends product features is a must - even in b2b. Someone can always copy your product, but they'll never take your brand.
Responsive design
No-brainer, right? There is no excuse for not providing a consistent and helpful user experience across devices. At least, your prospects can't find one.
Beautiful, strategically-led design
Its job is to retain your prospect's attention for the time it takes to get your message across and impel them to act. Never underestimate the value of design for the web.
Proper-strong product or service pages
... that are descriptive, compelling and use strong visuals to give a sense of what it is like to work with you.
INTERMEDIATE
Once your basics are in place, you can start moving up the scale to drive traffic to your site. Here are some of the key features we would expect to see as part of your inbound effort.
Optimised web pages
Search-optimised website pages that answer your prospects' key questions and are up-to-date are essential.
Strong Calls To Action (CTAs) CTAs
Ah the old CTA. Where would marketers be without them? That's right, nowhere. Why then, does your blog have none? If you want to turn those strange visitors into known prospects, then give them a call-to-action they can't resist, and please, PLEASE get their details.
Landing pages that capture leads
There is a beautiful art as well as an impressive science behind landing pages. From the copy to sell the value to the form fields you want your prospects to fill in, to the design that should really impel your prospects to act in only one way - everything should be in perfect harmony.
ADVANCED
Now it's time to ramp up, and complete all those things you pushed down your priority list.
Case Studies
Don't tell people how great you are, it's a little … Ron Burgundy. Let your clients and your results do the talking. Also, with that tracking code you put in to your site, you'll be able to see when high-potential prospects are checking out your creds! Smooth.
Content that solves visitors' problems
Content marketing is not like other marketing. Instead of hitting prospects with your wax-lyricals about your extreme excellence, talk to prospects about their own challenges and pain points, and potential ways of solving them. Anyone mentioning their own brand in awareness-stage pieces is hereby named and shamed. Which brings us to our next point.
A blog and a resource section
Housing some high-quality content that attracts your buyer personas and educates them on their needs and solutions is a biggie. And we don't just mean insignificant click-bait. We mean really valuable stuff.
Personalised website content and experiences
Here's where automation and websites really come together. What if you had different images, pricing, spelling, language or other nuances showing on the very same web page, depending on who was looking at it? Like the idea? So do we. Let these tools work together to make the experience awesome for your prospects.
Nurture workflows
OK, so strictly speaking, this is automation, not your site as such. BUT your site plays a part. You can set up personalised workflows that serve up the next best piece of content to your prospects. When they click on your suggestions, BOOM, they're back on your site, signalling to you that they are engaged and ready for the next action. Nice.
Want a proper assessment of your inbound marketing efforts?
Assess yourself with our free tool. We'll even send you recommendations on how you can improve.
Brand chemistry creates inbound marketing strategies and tactics to attract, engage and delight prospects, creating traffic, generating leads and, ultimately, converting more customers.