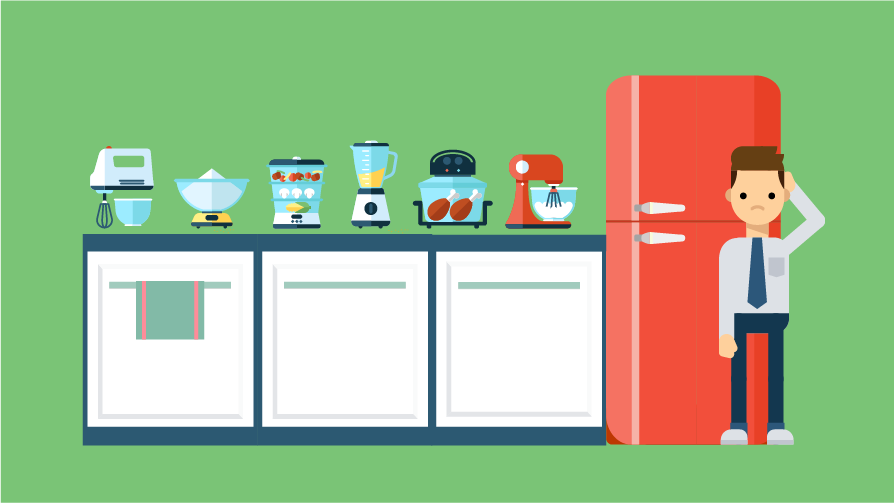 So you've decided to get a marketing automation platform. Mazel tov! A marketing automation platform is a blessed addition to any company, giving you the power to automate many time-consuming and repetitive tasks, as well as measure the results.
In an ideal world, marketing automation will allow you to seamlessly nurture prospective buyers with highly relevant, personalised content right when they need it. Plus you can easily scale your efforts as your database grows from 5 to 5000. Sounds pretty great, right?
But too often at Bc, we see companies fail to make their marketing automation platform work for them. Why? Many times, it is because they have committed one (or more) of these 3 deadly sins.
Here are 3 common mistakes to avoid when setting up a marketing automation platform.
1. Having no strategies or goals in place
I could spend thousands of dollars on fancy kitchen appliances, but they are never going to make me a good cook, no matter what the brochures claim. (On a completely unrelated note, how great is The Katering Show's episode on Thermomixes?).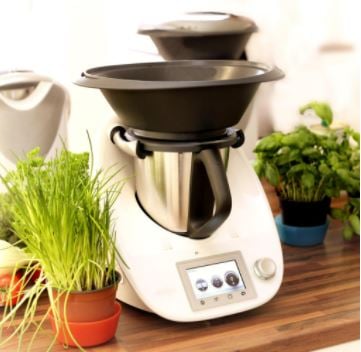 $2000 and turns out I still can't cook
Similarly, a marketing automation platform is not a substitute for a clearly defined marketing strategy with SMART (Specific, Measurable, Attainable, Realistic and Time-bound) goals. Using the 'spray and pray' approach and sending out a mass of email blasts, just because you can, might get some hits in the short term, but it will ultimately doom you to failure.
Before you take the giant leap of acquiring a marketing automation platform, ask yourself, what exactly is it that you want to achieve? And how will a marketing automation platform help you achieve those specific goals?
It's also essential to have a healthy inbound marketing strategy already in place, attracting a steady flow of leads to fill the top of the funnel. Marketing automation platforms are fundamentally for nurturing middle-of-the-funnel leads, which quickly dry up if the funnel is not being consistently replenished, rendering your expensive marketing automation platform virtually worthless.
2. Not using the data to its full advantage
One of the great benefits of having a marketing automation platform is the ability to easily access marketing metrics that show whether your campaigns and assets are working the way they should. Unfortunately, many people aren't generating the right reports simply because they haven't set up their data in a way that allows them to do so. While the information you need may not be tracked or logged by the platform automatically, it's relatively simple to configure the system to perform data tasks, such as segmenting your email list, if you have the know-how. For example, a few marketing automation platforms allow you to add hidden form fields to landing pages, so you can keep track of where visitors have come from (e.g. your website, newsletter or social media page) – a pretty handy feature, but one that's usually tucked away in the advanced options. That's one reason why it is so important to invest in training, so your staff have the necessary skills to get the most out of the platform.
There can also be the perception that once things are automated, marketing initiatives no longer need to be tested. Au contraire, mon frère – in fact, now that you have so much more data at your disposal, and a system that facilitates testing, you should constantly be looking for ways to engage and reach your audience better.
Intuition is no match for cold, hard numbers, and we've learnt time and time again that nothing is a given – you can't even necessarily apply lessons from one campaign to the next. When we performed A/B split tests comparing the effectiveness of ad copy styles, we found different audiences had markedly different – and unpredictable – reactions. Your buyers may be more receptive to question-type copy, benefit-type copy or empathetic-type copy – you just won't know until you do the test.
3. Not aligning with Sales
Improving Sales and Marketing alignment should be the ultimate goal for any organisation. According to The TAS Group, companies with tightly aligned sales and marketing teams boast 36% higher customer retention and 38% higher sales win rates.
A marketing automation platform is a great way to broker better alignment. 'Marketing automation platform' is perhaps a bit of a misnomer, as in reality they can help both departments. Too often Sales complains that the leads from Marketing aren't fully qualified, while Marketing counters that their leads are frequently ignored. A marketing automation platform allows for lead scoring, so both teams can come to an agreement on what exact criteria makes for a qualified lead. It also allows for full transparency into a buyer's journey – no longer do Sales have to wonder why a lead is qualified, nor do Marketing have to wonder whatever happened to that lead they passed to Sales weeks ago.
So before you set up your marketing automation platform, sit down with Sales to discuss how to make the platform work for both departments.
Get your ducks in row
A marketing automation platform can be a wonderful thing when used properly, but there's no denying it is a big investment. So be sure to get your ducks in a row beforehand – your strategy, your goals, your inbound marketing practices, your data management, and your alignment with Sales – to ensure you get the maximum value out of the platform once it is set up.
Happy automating!
Brand chemistry's digital marketing capability will drive sales and improve your ROI. Our HubSpot certified marketing specialists apply the latest martech strategies and tools to boost efficiency while increasing sales.