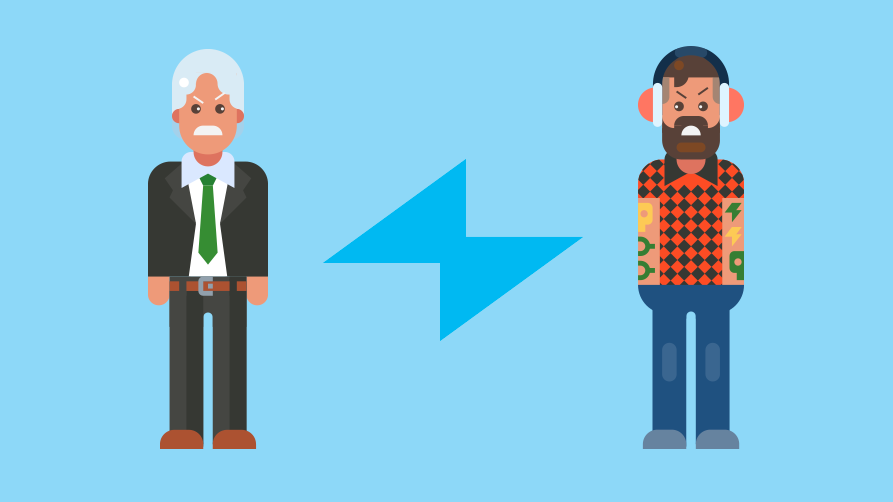 Everyone has a nemesis. History and literature are rife with stonking great feuds — Sherlock and Moriarty, the Montagues and the Capulets. Even Dora the Explorer has Swiper.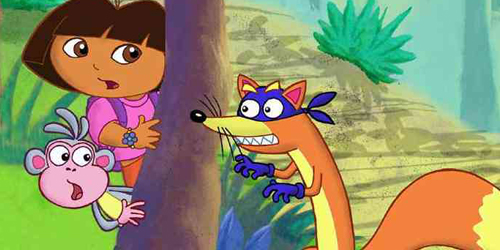 A good tussle with a worthy opponent can be very satisfying and fun but ultimately can get in the way of the greater good.
This is especially the case when traditional enemies are actually working towards a common goal. And there is not a better example to be found of this than the age-old enmity of marketing and IT. No-one knows why the feud started, perhaps a hungry marketer mistakenly ate an IT coworkers' lunch and it snowballed from there.
What we do know is that marketers have a tendency to treat IT as servile tech wizards – marketing need data and they need it YESTERDAY, if not sooner.
Whereas IT tend to treat marketers as flaky creative types, swanning in from business lunches with no real understanding of the efforts involved in maintaining the back-end of the business.
However, as the areas of marketing and IT become intertwined, it's important that businesses realise that not only do they need to work together, they are on the same team collaborating to obtain the same goals.
Fundamentally different worldviews
Marketers, to quote Maverick from Top Gun, have the need, the need for speed. In order to keep up with the increasingly sophisticated ways companies can digitally approach customers, there is a constant demand for new programs, new software, new algorithms.
IT have a much bigger awareness of the tensions that this can create for a business as a whole. They know exactly what implementing that new beaut program means in terms of the bottom line — how much it will cost the business, how it will interact with other systems, how it can scale, and how installing this new system could disrupt workflow. They also have a very good idea of what can be done and what can't.
However, as HubSpot notes, because these programs can measure data so accurately, the onus is now on both marketing and IT to ensure that the right software is implemented, because speed and reach are now critical factors in whether companies are winning or losing customers.
IT has to think of customer service
Because of this, IT now has to be a more customer focused department.
There are quite a few ways that the marketing team can help IT get on board with this.
One great way, is to have them in one their buyer persona workshops. Knowing who the ideal buyer is for the business can really clarify an end goal for IT's actions. It also helps to create a common vision with marketing.
Another way to do this is having a single go-to platform that both departments can access. This not only helps to foster transparency, but being across the same data in the same context can help IT see what the direct benefits are.
And Australian companies are very aware that their is a change in the air.
This change is reflected in the latest State of ANZ marketing Technology Report, where a large group of IT workers were surveyed. The results were very interesting. Of those surveyed, the biggest priority this year revolved around good customer experience, which is very different from other years, when the biggest concerns involved cyber security and budget.
Marketers have to be increasingly tech savvy
And marketers have to share the load as well. No longer is it enough to be creative — in order to get that reach, the role of the marketer has expanded into the tech world.
A good marketer needs to know how to interpret very complex reams of data. And they need to know what to ask IT for in order to get it. IT are also very good at knowing new ways of using platforms to get the marketer's message out and how systems should be integrated to get 360 degree of your customer and their needs and wants.
When two become one

This isn't just the title of the best song of the nineties, it also describes the process of digital integration that's occurring everywhere. It is increasingly the responsibility of both departments to gather and harness their data in order to create growth.

And while the enmity might be long-standing, it might not be standing much longer. As the State of ANZ marketing Technology Report discovered, the majority of IT workers, would describe their relationship with their marketing teams as being collaborative and awesome. This is a huge leap from last year when the majority noted "that there was room for improvement."

While there might be still be a little way to go until the relationship between marketing and IT is at the harmonious level it needs to be, all signs suggest that there is movement in the right direction.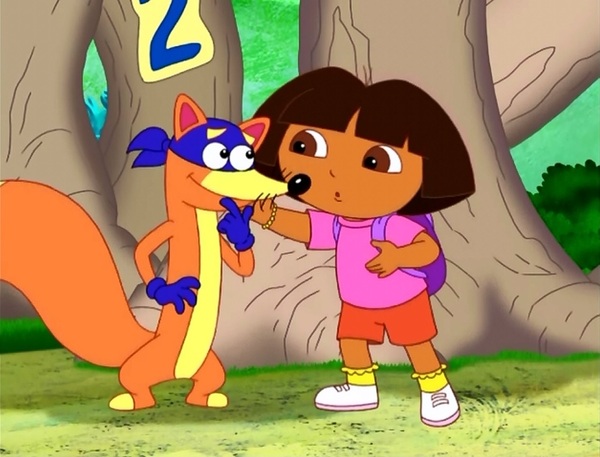 Want to know more about trends in marketing and technology? Download the ebook: The quick-start guide to inbound marketing for technology companies today.
Brand chemistry is a strategic inbound marketing agency that goes the extra mile to deliver results for our b2b clients. Our inbound marketing specialists are HubSpot certified and use the latest techniques to provide our clients with a steady stream of relevant new leads.