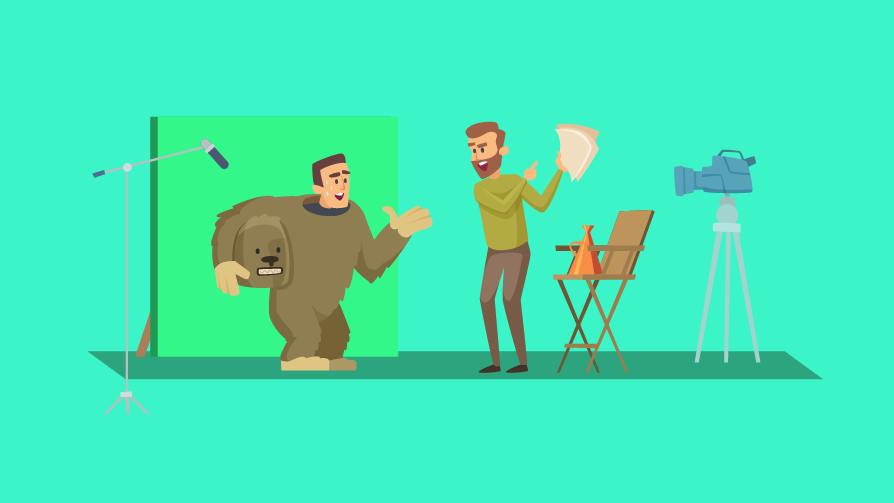 If you haven't already heard, videos are an essential part of marketing today. Videos are so pervasive in the online environment now it's not hard to believe that 80% of all consumer internet traffic will be video traffic by 2020.
It's not hard to understand why some people say video is the most engaging type of content you can produce. But in reality (and this is true of many companies we know), producing video content is not the easiest thing to do.
This can come down to any number of reasons – high costs, time required to put a storyboard together, lack of video editing skills or experience, getting participation from people without ruffling too many feathers, finding the right location, getting approvals, making sure the piece is done by a certain time – the list is endless – if you want it to be.
So when it came to producing our own People and Culture video, we thought it was the perfect chance to test out a four-step approach we'd developed about, one that would ensure we could get the job done without:
Causing major interruption to our client work
Incurring too high a cost (including editing, sound, filming, and securing talent)
Taking more than two weeks to complete everything, from filming to publishing
Here's what the outcome of that was:
And here's what we did to get there.
1 . First things first: the story
Video is at the top of the virtual food chain because it's an experience that combines auditory and visual sense – studies have shown that the average viewer remembers 95% of a message when watching it on video.
Since the goal of every video we make is to maximise the impact of our messages (and the time our viewers give us), the first step was to get the story together. It needed to be:
Authentic – showing who we are
Easily understood – sending a clear and strong message about what we do as a business, where and how we work
Serving a purpose – to let everyone know we love doing what we do, where we're doing it, and to start conversations.
Since two heads heads are better than one, we decided to get all 12 of us in the room to get 6x the brainstorming power.
We discussed what we liked about working at Brand chemistry, what we thought was the essence of the agency, and how to tell the story in a way that exemplified our values, and most importantly, involved everyone.
After two sessions of collective idea-sharing, we ended up with a roughly drawn up storyboard, and a good understanding of who would be involved in which parts.
Tips to help the creative process
Bring wine and snacks to the story brainstorming session and make a fun time of it – keeping the session casual helped us break down walls which led to amazing ideas.
Get everyone to prep beforehand by researching similar videos they liked and why. This really got the creative juices going, and helped us identify an approach really quickly.
Perform exercises, such as writing down adjectives to describe the business – this gives you a good idea of which direction to take the video in, and also helps identify gaps in people's perceptions about working there.
You don't need a lavishly designed storyboard with detailed drawings to get things going – for us, this started out being a few squares with stick figures, drawn on a paper towel.
2 . Writing the script: with the end in mind
With shortening attention spans, and studies showing that the engagement levels of video viewers will drop off after the two-minute mark, we knew we wanted to keep our video short. So we worked with an end-in-mind approach when we started writing the video script.
What does this approach mean?
Delivering our core message early on instead of building up too much suspense at the start
Keeping everyone's lines short and to the point
Planning for necessary voice-overs that could be recorded later, simplifying the filming process.
Again, we did this as a team, and that resulted in a concise script that was organised, conversational, and clearly showed how it would lead to our call-to-action at the end.
Tips to get the right script done right, quickly
Have a process for reviewing the script – this shouldn't include more than three rounds of revisions, or you run the risk of steering too far away from the original idea, or over-editing what's already good.
Roleplay saying lines over to each other so you can ensure it sounds conversational and authentic, not scripted (even though it is).
3 . Sourcing the talent
Having decided on a part-human, part-doggie cast (the humans being us ;), our next task was to source the e dog talent.
Because the actions that we wanted the dogs to perform were not overly complicated, we didn't recruit dog actors. Instead, we decided to keep it lean, and enlisted the help of the doggy mummies and daddies among us, as well as their friends.
But we couldn't just recruit any dog. We knew we needed dogs that are:
Comfortable on-screen, and,
Owned by people who could be available on the day of the shoot.
4 . Shooting day: working to timeframes
Time is money, as they say. So to make sure we were staying within allocated budgets (and also not neglecting our own tasks), we needed to avoid spending too much time on the filming, and the key to that was to be as organised as possible before shoot day.
This meant:
Organising outfits and makeup, and making sure all sound and lighting equipment were on site well in advance of filming.
Having a back-up plan if filming went awry for any reason (if someone couldn't be there last minute, if equipment was faulty etc.)
Table reads a day before the filming so everyone was familiar with their lines.
Tips to make sure you get all the shooting you need done at one go
Assign specific roles to spread out the work of sourcing equipment, props and outfits. That way, everyone shares the responsibility of making the day happen.
Create a runsheet that also accounts for breaks, reviewing shots between takes, outfit changes and last-minute situations (such as urgent meetings).
Split the filming into different sessions throughout the day – if you're not getting what you need at first, take a breather and try again later.
And there you have it, our tips for putting together a marketing video in-house, as a team.
We did this during office hours – bar a half-day of shooting on a Saturday morning – without causing too much interruption to our individual work commitments while keeping our budget pretty lean. The entire video was completed in 10 days.
If you're still unsure about whether you can create your own videos in-house, we'd love to help.
Our approach to creating an inbound solution includes helping you understand what role video should play in your marketing strategy, and how to execute a plan to get consistent, concise and compelling video content.
Contact us today, or check out our 7-step checklist to choosing your inbound agency.
Brand chemistry creates brilliant content to get your brand in front of the right people. With lifecycle strategy, whip-smart word wrangling and striking visuals, our content marketing gets you results.