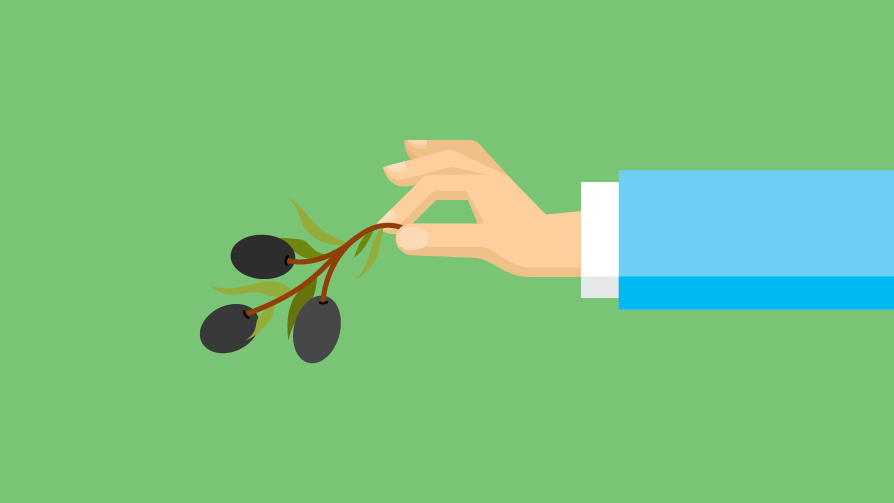 It seems there's a war brewing between Marketing and Sales. Sure, we're talking an opening-sequence-of-West-Side-Story kind of war – I think we can all agree snapping fingers and angry pas de bourrees are never going to be that threatening – but the tension is real, and the data shows it. According to HubSpot's State of Inbound report, prospecting was rated the part of the sales process that sales struggled with the most. And it seems a lot of salespeople simply did not feel like their efforts were being supported by Marketing, with 30% of them ranking leads from Marketing as poor quality. The message is clear: Marketing needs to generate better leads.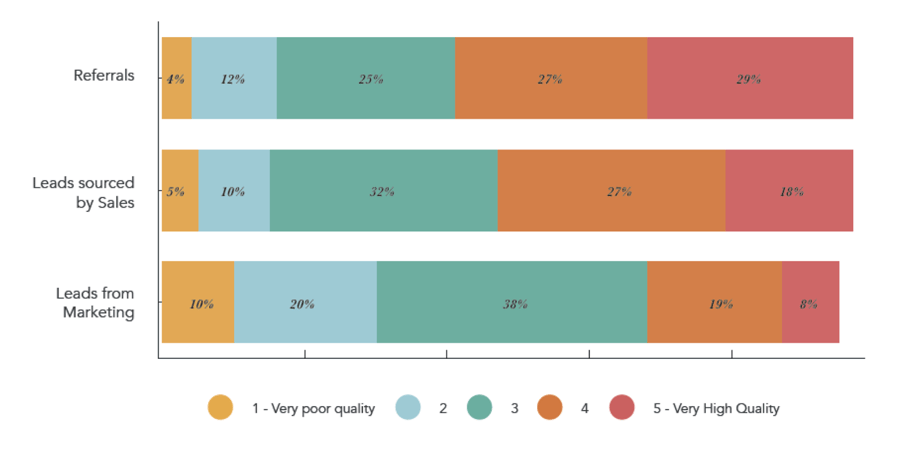 This probably comes as somewhat of a shock to you, if the data is anything to go by – according to the report, 59% of marketers believe inbound practices provide the highest quality leads for sales teams. This rather alarming discrepancy points to a large part of the problem: Marketing and Sales are simply not communicating.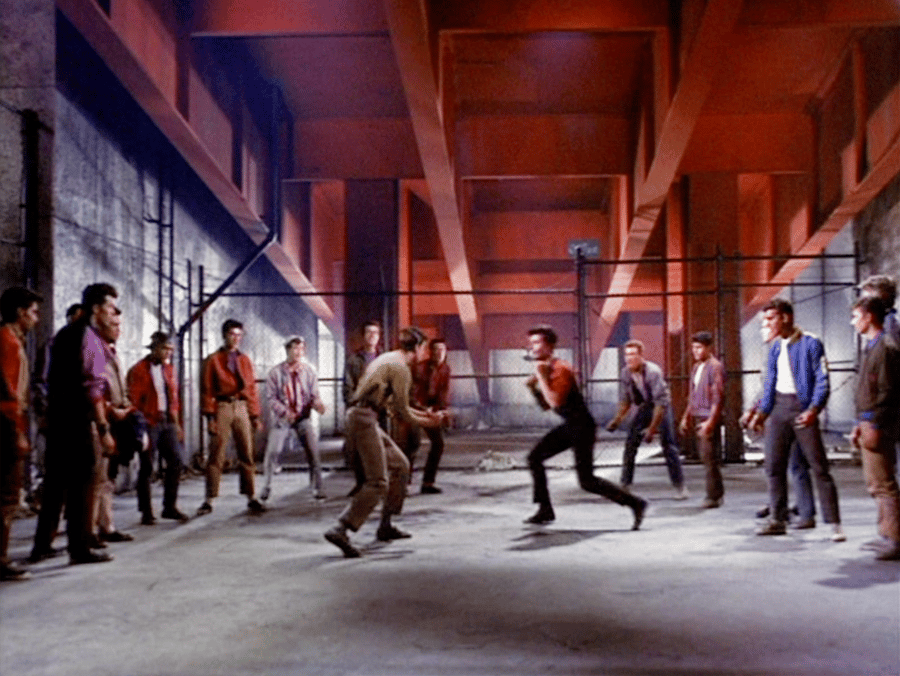 By this point you're probably feeling tempted to break out the jazz shoes and challenge the sales department to a rumble. But let's take a moment to remind ourselves that, unlike the Sharks and Jets, Sales and Marketing are not rival gangs. We're on the same team, and working towards the same goals. If Sales makes more conversions, everybody wins.
Rather than passive-aggressively filling out surveys, perhaps Marketing can extend the olive branch by making a concerted effort to supply more high-quality leads. Here are 5 ways Marketing can provide better leads to Sales.
Think quality, not quantity
It can be tempting to focus largely on generating leads to fill the top of the sales funnel – after all, more leads = more conversions, right? But in actual fact, you may just be creating more work for Sales, who have to sift through all the trash to find the treasure. And time spent sifting is time not closing deals.
Rather than blaming Sales for 'not doing their job', think about the quality of the leads you're supplying them with. Are you, for instance, simply sending them the contact details of every person who downloads an ebook? Chances are a large proportion of these leads are not going to be sales-ready.
Figure out what an MQL is (and what it is not)
In a nutshell, a marketing-qualified lead (MQL) is a lead that marketing feels is worth passing on to Sales. They're not quite ready to buy, but their interest is piqued and they're receptive to being moved further down the sales funnel.
Beyond that, what defines an MQL is very much going to depend on your organisation, and though the concept may sound fairly straight-forward, you'll be surprised how quickly opinions start to vary once you drill down into the specifics.
If your Marketing team has decided on a definition in isolation, then the definition is simply inadequate. Marketing and Sales have to develop and agree to a definition together in order for it to be effective.
Score your leads
A good way to qualify leads is through lead scoring, whereby demographic and behavioural data are factored in to give a numerical score. For example, if a product manager and an independent analyst download the same whitepaper, the product manager would be given the higher score, because they are more likely to be interested in the product, as opposed to the analyst, who is likely using the whitepaper for research purposes. Only those leads above a certain score are deemed of high enough quality to be passed on to Sales.
Lead scoring can also be thought of in terms of 'fit' and 'pain':
FIT: Is this lead a good fit? Do they have the budget to pay for our product? Do they have the resources to on-board our product? This is derived from demographic data e.g. job title, company, size, revenue.
PAIN: Does our product solve a pain point for the lead? How big is this pain point relative to others they may be facing in their day-to-day? This is reflected in their behavioural data e.g. reading FAQs, registering for a webinar, signing up for a free trial.
Think about the data you are collecting and whether it accurately reflects a lead's fit and pain. For example, an email click-through is not necessarily reflective of a lead's pain/interest – it just takes a second, and more often than not is probably driven by curiosity. The more pain a lead is experiencing, the more time they're likely to invest trying to find the cure.
Is the lead a good fit with high pain? Then they are ready to be passed on to Sales. If they fall below the threshold, they might benefit from a little more nurturing.
Nurture your leads
MQLs typically aren't ready to buy now – but that doesn't mean they won't be a little further down the track. Lead nurturing keeps your business front of mind and nudges the prospect ever closer towards becoming a paid customer. And it works: companies with strong nurturing practices have been shown to produce 50% more leads at two-thirds of the cost.
It also easier than ever with marketing automation software – not only does it save you heaps of time, it also makes multi-channel lead nurturing more seamless than ever before. And considering most marketers say their email open rates don't exceed 20%, reaching out to your leads on as many platforms as possible is crucial.
Track your MQL-to-customer conversion
Sales thinks leads from Marketing are poor quality; Marketing thinks the opposite. But there's an easy way to resolve this: look at the data. What is your Marketing Oriented Customer percentage? Or, to put it another way, how much new business over a certain time period began as a lead generated from Marketing?
Perhaps Sales is undervaluing the quality of your leads; perhaps Marketing's leads aren't quite as up to snuff as you thought. Until you know exactly what is happening, you won't know how to address the problem.
Not to mention it's a great way to help you track ROI.
Sales is not the enemy
Heed the moral of West Side Story – don't wait until it's too late to put aside your differences. And what's the first step to reconciliation? Simply starting a conversation. Need a mediator? An inbound agency can be a helpful buffer. Download our 7-step checklist to choosing your inbound agency today.
Brand chemistry is a b2b marketing agency winning your customers' hearts and minds through inbound, brand, content, lead generation and digital strategy. Our marketing specialists achieve stellar results with the latest lead generation techniques.