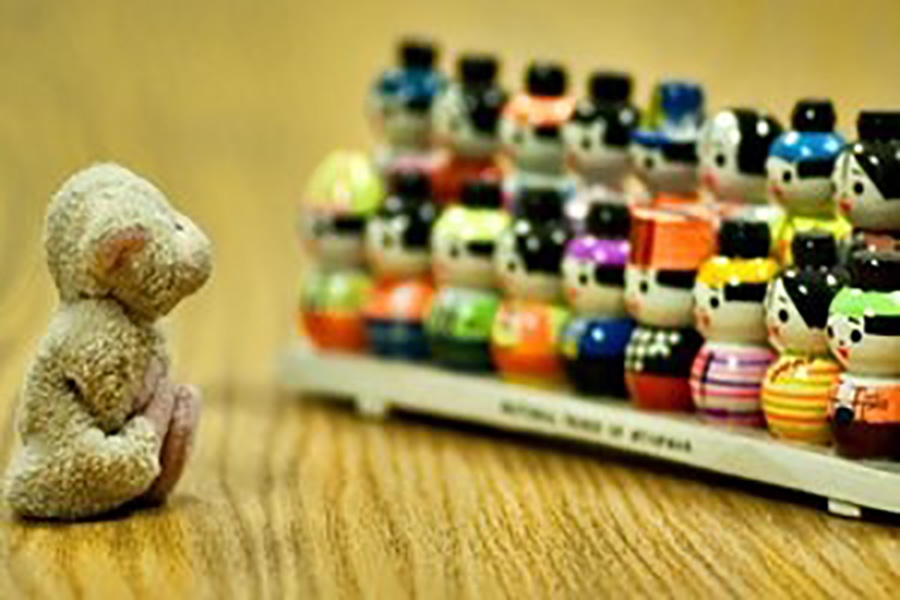 Does your business have a blog, but you're not sure if it's actually contributing to the bottom line? It might be that your content doesn't actually address the issues your audience is looking for. Whoops!
The good news is that you neither need to be a mindreader nor consult a crystal ball to get a better understanding of the kind of content you need to provide to nurture leads effectively through the b2b buyer journey. Here is Bc's guide to help you cover all the bases.
Understand your decision-making unit (DMU)
As b2b marketers we know that it's never just one person in a business making the buying decision. There are a whole lot of gatekeepers, influencers, and bean counters involved in the process. And if you want to be successful at nurturing leads through content, you need a 360 degree of the people who make up your DMU.
Start planning your nurture content by mapping out the personas of all DMU members. It will give you a clear picture of who they are and what information could make their life a little bit easier (and we're not talking about tips to win the lottery here). It is the first step in providing truly useful content.
Going through this process will not only give you a clear understanding of the people you need to speak to in your communications strategy, it will also give you a bunch of new content ideas you can use for your content plan.
Educate through all stages in the buying cycle
Once you have a clear understanding of your DMU, segment your content ideas for each persona at different stages of the buying cycle. How can you help make this complex buying decision just a little bit easier? Do you provide information about how you compare to your competitors? What about a checklist that explains the client onboarding process? Transparency creates trust and credibility: so be as open and generous with your information as you can be.
Watch out: While we understand that you're offering a great product, bragging doesn't go down all that well in the world of content. Especially at the early awareness stage, people are looking for general industry information or solutions to solve a business problem. If you're talking too much about yourself, you're likely to lose your audience. It's the business world equivalent of a first date: too much swagger is a turn off.
Enlist experts for content creation
Writing helpful, high quality content can be difficult: especially if you don't have a complete understanding of what you're talking about. That's why you need to enlist the specialists in your business to help create nurture content that will actually be useful to your audience.
There is nobody else in the business that understands pain points of technology implementation better than the customer service representative that talks people through the process on a daily basis. Ask them to write a script for an online demo video for you or even create a tutorial themselves. That way you'll make sure you're not missing any important steps with the bonus of giving your business the most authentic voice possible.
Bc's tip: don't be too worried about the seniority of your content writers: according to a recent study by LinkedIn, audiences place much more emphasis on experience in the field than job titles or management responsibilities.
These steps will only get you so far if you haven't got a process in place for organising your content. Get ahead by downloading our editorial calendar template.
Brand chemistry is a strategic content marketing agency that goes the extra mile to deliver results for our b2b clients. Take a look at our client case studies to find out more.