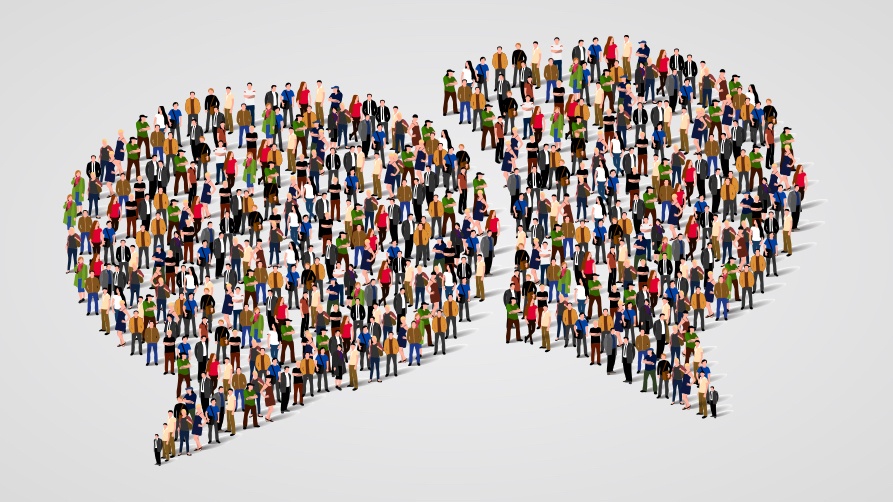 When you're busy creating content and running your own blog, guest blogging for a third party publication probably doesn't sit very high on your list of priorities. We get it.
But did you know, 63% of readers believe that multiple authors add more credibility to a blog? The good news is this credibility is not limited to the host's blog, it also extends to you - the contributor.
Guest blogging is absolutely worth your while. It's a fantastic way to connect with new readers, boost your SEO and build a credible name for yourself. Indeed, if done correctly it's one of the most powerful tools you can use to increase your online exposure.
Compelling right? We've only begun to touch on the benefits.
Read on to discover why guest blogging should be an essential strategy for every inbound marketer and how you can get the ball rolling.
What are the benefits of guest blogging?
Guest blogging on trustworthy blog will expand your readership and increase your reach. However, in addition to connecting you with new readers guest blogging will also help:
Build your relationships within the industry
Think of guest blogging as a form of networking. The more you post on other blogs the more likely it is that these bloggers will share your own content down the line. Why is this?
Guest blogging works on a quid pro quo basis. As mentioned both guest and host bloggers walk away with increased credibility. What's more, guest bloggers provide valuable content for the host's blog, which helps reduce their workload. This will make the influencer more inclined to share your content on social media when it crops up, where it could be viewed by other influencers within the industry.
Improve your authority and credibility
When you feature on another author's blog you align yourself with that influencer. A lot of power comes from this association, as readers will view you as credible authority within the field.
Boost your SEO
The point of guest blogging is to increase your reach, so host blogs must share a link back to your website. This should be a prerequisite of every collaboration.
As you amass more-and-more backlinks from credible sources your relevancy and authority will be raised. Search engines will rank you higher as a result, making your content easier to find.
Stay on top of industry news
Be honest, when pressured for time have you ever been tempted to rush through your own work? This is nothing to be embarrassed about. It's basic human nature for people to put more effort into work for others than their own.
On the flip side when you're producing blog posts for a third party publication, research and writing will go that little bit deeper. Not only does this make your content highly valuable, it ensures that you're across relevant industry news.
Sounds pretty good right? So let's get the ball rolling
When it comes to implementing a guest blogging strategy patience is the key. Don't jump into pitching ideas to influencers straight away – develop an action plan first. By doing this you'll ensure that the content you produce is being shared by the best-fit influencer.
Your action plan can be broken down into three stages.
1. Determine your goals
First things first, identify what you want to achieve through guest blogging. Do you want to increase your exposure? Grow your follower count? Position yourself as a thought leader? Improve your search engine ranking? Or a combination of the above?
You need to narrow down your goals because your approach to finding blogs will vary depending on what you want to achieve.
For example, if you wish to increase your exposure and grow your audience you need to contribute to blogs who have a larger engaged audience. Conversely, if you want to improve your search engine ranking you need to take a technical approach and measure a blog's authority. Why? You don't want to invest in writing a post if your host's site is lowly ranked, as this will impact your backlink. Luckily, a site's authority can be easily measured with online tools such as Moz and Small SEO Tools.
2. Find relevant blogs
Next, begin searching for blogs relevant to your industry to contribute to. There are a few ways you can do this.
Google is a great place to start. Conduct a search that features a prominent industry term, coupled with "guest post", or "submit a guest post." You'd be surprised by the amount of links that come up!
Secondly, it always helps to know who the competition is writing for so do a backlink analysis of your competitors. Again, Moz can help you here. Unless the host blog has an exclusive partnership with said competition, chances are they'll happily consider you as another contributor.
Finally, you can conduct searches via social through relevant hashtags. We recommend starting with Twitter due to its to-the-minute, conversational nature. As a bonus you'll also determine whether a particular blogger is active on social.
3. Assess quality and suitability of blogs
Before you pitch a story idea to an influencer, assess the reach of their blog. You want your content to get the most bang for its buck, so it's essential you choose a blog that will see ROI.
Here are a few things to consider when selecting a blog to contribute to:
Is their audience interested in your niche?
Do past posts display high engagement?
Is the host active on social?
What is the reach and engagement of the host's social platforms?
Have they got any well-known influencers as followers?
When it comes to growing an audience and maximising reach guest blogging is one of the most effective tools in a marketer's arsenal. However, it's a long game that requires patience and thorough planning. That's why you should consider hiring help from a professional inbound agency. We've created a checklist to help you. Download the checklist now and make the best choice, today.
Brand chemistry is a b2b marketing agency focused on delivering quality leads and measurable results for our clients. Take a look at our client case studies to find out more.