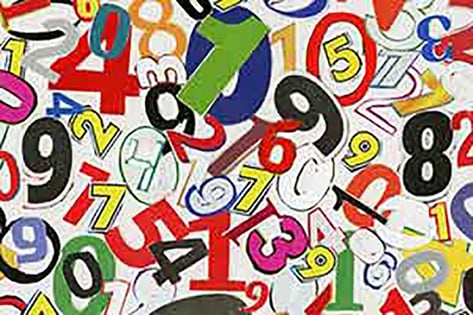 Have you ever tried finding an authentic restaurant in a foreign city? You know, the non-touristy kind that is frequented by locals and doesn't charge you double for a never-see-you-again-anyway service? They are often a bit hidden, right?
Finding your content on the internet can be a similar adventure for web users if you don't have the right distribution strategy. Because ultimately even the most beautiful blog post with the most amazing alliterations or helpful how-to (see what we did there?) won't generate any new enquiries or inbound leads if it doesn't get in front of the right audience.
So how do you make sure that your amazingly planned and produced content gems get served to people exactly when they need it, if you don't already have their email address to send it to them directly?
Don't worry: we've got you covered. Here's Bc's ultimate guide to an effective content distribution strategy.
#tweetyourheartout
Twitter can be a stellar traffic generator for your b2b blog and other marketing resources if you use it effectively. One important thing to remember about Twitter is that it's a long-term commitment and requires some effort to get it off the ground. Simply tweeting a link to your blog once a week when you're publishing it won't get any cut through or compel many people to follow your Twitter account.
While tweeting your own content is definitely important, mixing it up with some general comments and observations, responding to other people's tweets that are related to your business, as well as retweeting (think of it as a virtual pat on the back) their posts can really give you some traction in the Twittersphere.
Using #TheRightHashtags will also help getting your content in front of people who are searching for specific information. So it's worthwhile spending a bit of time identifying hashtags that generate a lot of conversation and joining in the chat.
Use different platforms
Having your own blog on your website is great and will help boost organic search results in the long-term. But it's a bit of a slow burner. Guest blogging on a syndicate website and publishing your content on LinkedIn can help generate interest quicker and get your content in front of the right audience by tapping into the power of community. It's a simple equation: the more users on a site, the better your chance for exposure.
However, don't get too carried away and guest blog just for the sake of it. It has to be worthwhile your (and your potential readers) time. Make sure the content you are pitching to a syndicate is genuinely interesting and helpful to the audience.
Pay your way
Have you written an amazing whitepaper that every CEO in the country should read? The good news is that you can now reach them (well, maybe not all of them, but you know what we mean). LinkedIn sponsored updates lets you target your content at exactly the audience you've written it for, so it's worth including a small monthly budget in your marketing planning for this.
You can specify location, job role and even company names in your targeting. Including a form on your landing page will ensure that you capture their data for future emailing. What's even better: the more people love and share your content, the more it will spread organically to their networks, giving your content added exposure at zero additional cost.
Bc's tip
Planning and producing great content takes a lot of resources. When you put together your content strategy make sure it also includes a solid plan for distribution, and make sure you review the results every three months or thereabouts. After all, nobody wants to be the Where's Wally of the content world: great fun, but incredibly hard to find.
Make your life a little bit easier by managing your content via an editorial calendar. If you haven't already got one in place, download our free template.
Brand chemistry is a strategic content marketing agency that goes the extra mile to deliver results for our b2b clients. Take a look at our client case studies to find out more.