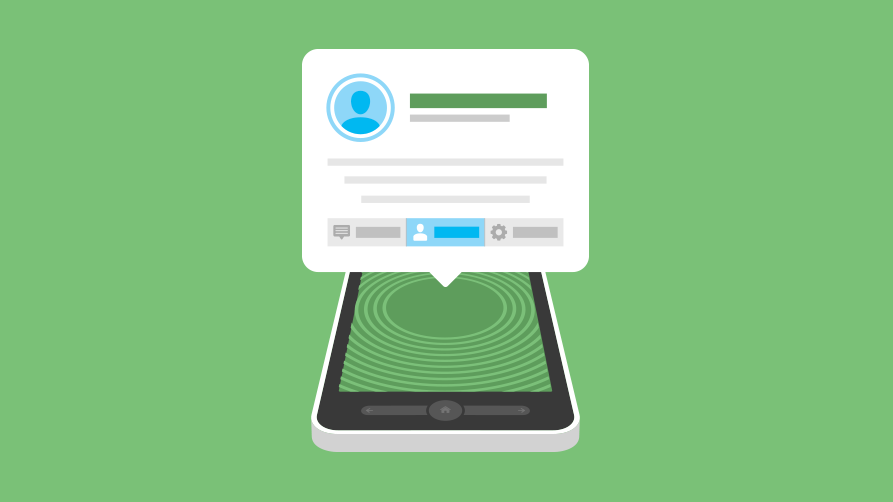 In May, we've been lucky enough to attend some really great talks at CeBIT 2016, and we've taken a lot away from them.
One of the highlights was hearing Bonnie Thorn, Head of Marketing at Red Balloon, talk about what their marketing team is doing in the digital space.
One of the overarching themes of the conference was that the customer has to be at the core of any interaction, and at Red Balloon it is no different. Ms Thorn cited the oft-quoted Steve Jobs:
You've got to start with the customer experience and work your way back towards the technology, not the other way around.
He was always looking at his products in the framework of: what is a faster, simpler, easier way for the customer to experience technology?
There is a powerful reason for this paradigm, as according to Ms Thorn, one happy customer can equal as many as 9 referrals for your business.
And in the changing landscape, digital becomes a key part of how businesses attract, interact and learn from their customers. She cites that the average digital conversion rate for a business is 2.6%, yet the top 20% of companies have conversion rates greater than 4.5%
So how do you use your digital platforms and your technology to get to the next level?
For Ms Thorn and her team it's about three key things:
Customer engagement and content

The personalisation journey
Facing challenges head-on in a rapidly evolving digital environment


Customer engagement and content
Ms Thorn says that, for them, customer engagement is comprised of the following components:
Identifying demand

Monitoring competition

Creating content

Measuring results for business
Identifying demand
As an experience gift retailer, their busiest times tend to be around the holidays. The first phase customers go through in their buyer journey is awareness – they're vaguely aware there's an important date coming up, and they might be starting looking for inspiration for gift ideas. So, to use Mother's' Day as an example, here's a snapshot of what people might be Googling several weeks prior to the day:

Officially Red Balloon's campaign starts 3 weeks before Mother's Day, but because people start putting in their search terms a lot earlier than that, Red Balloon actually start creating relevant content months in advance.
Monitoring competition
Seeing how Red Balloon is ranking compared to the competition provides the team with both a clear target and inspiration. And competition doesn't just include rival experience businesses such as Adrenalin; it includes any place that customers are spending their money such as David Jones, Peter Alexander or Flight Centre. Red Balloon will look at what the trends are and also what people are talking about on social media. The team will also look at the type of content their rivals are putting out and what platforms they are putting it on.
Creating content
According to Ms Thorn: authenticity and relevance is key to great content. For example, Red Balloon put together a video called 'How much do you owe your mum?' which looks at the team talking about what their mother is worth in literal dollars. It is a lovely, funny piece that shows the humanity behind the Red Balloon machine.
Another important element in creating great content is balance, in terms of both mediums and addressing every stage in the buyer journey. For example, Ms Thorn states that video footage is absolutely brilliant, but works particularly well for awareness.
Measuring results for business
Another important aspect of the journey is to constantly assess what you are doing so that you can harness your efforts and resources into the platforms that are working best and also ensure that you have a balanced amount of content throughout the funnel.
Personalisation journey
Personalisation wasn't just a key theme at CeBIT this year, it is the topic of the moment, and while it is very important for all businesses to be across it, Ms Thorn suggests that it is especially important for her industry as experiences are deeply personal. For example, not all mums are going to like rally driving, so if you send out an email promoting it to a mum who's not too keen on it, it won't merely be a case of a deleted email, mum might even feel misunderstood and disengaged and you will look silly.
A key component in understanding who your customer is, according to Ms Thorn, is data. In order to collect and analyse this data correctly, you need to ensure that your digital ecosystem is set up for personalisation. This is made possible by platforms that simultaneously have a consumer-facing element as well as consolidated back-end operations — not only can it send out automated emails but can take the information it receives in order to generate analytics.
These systems should also allow for greater agility – Red Balloon went from begging IT to fix a spelling mistake on the website to building their own landing pages.
This also brings up another important point – it is critical for departments to be working together to get the best result. Ms Thorn says a key function for the marketing department is to continually educate the business and work very closely with IT in order to be constantly innovating.
Challenges in a rapidly evolving environment
This relationship also touched on Ms Thorn's last point: one of the main challenges for her team is keeping up with the changing digital landscape and making sure teams are engaged and adapting to the change. To that end close departmental relationships, fostered by having a great time together and partaking in some of the great experiences Red Balloon affords, are critical in keeping up with the pace, and also engendering trust.
Want to know more about marketing trends then download our ebook '12 must have tech tools for modern marketers'.