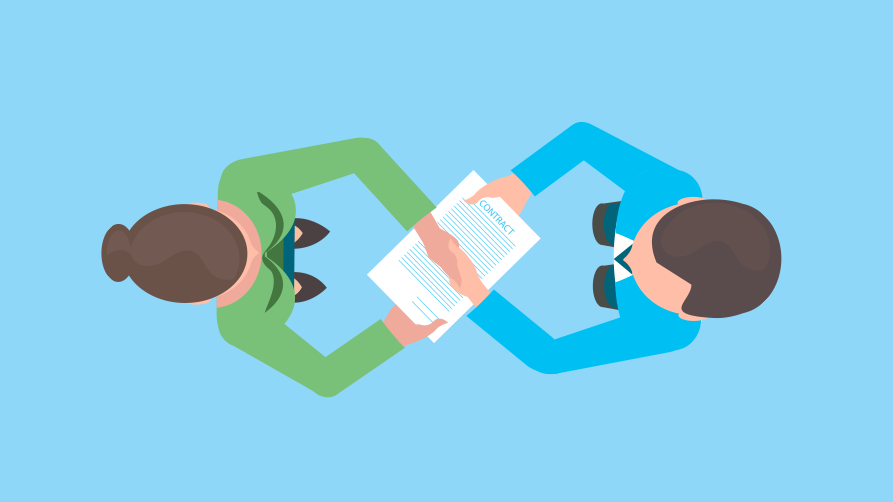 Did you know 90% of agencies say they truly understand their client's business, but only 65% of clients agree? With this kind of disparity, how can a client-agency relationship truly work?
The same survey found 98% of both clients and agencies believe that trust-based unions lead to better work. And we here at Brand chemistry agree.
While the definition of success depends on your business goals, a strong relationship between client and agency is important to get you there. In most cases, the client has taken on an agency to fill a gap in their business and want to see value for money. The agency's job is to be the experts and give the client the best advice to achieve their results and remain an agile player in the market. Unfortunately, if certain expectations and rules are not discussed and agreed upon at the start of a relationship, the road to success is going to be bumpy and may even lead to a dead end.
So what makes a successful client-agency relationship?
As a marketing agency with more than 10 years of experience in the business, we've had our share of successes and failures. Through this we've learnt the key principles of creating and sustaining long-lasting relationships with our clients. This post shares our hard-earned wisdom to help you achieve an agency partnership that delivers great results.
Make sure clear expectations are set
Wishy-washy promises and side comments lead to confusion for both clients and agency staff. Realistic and clear expectations need to be proposed and agreed before you sign your agency. You should be crystal clear on how the agency will communicate with you, as well as what the anticipated results of any initiative are. If your agency is not delivering quantitative and qualitative KPI tracking at WIP meetings, listen to your alarm bells and demand it.
Agency best practice: Agencies should be clear with you about communications processes. At a minimum, they should tell you how to brief them on a new program, when and how regularly you'll hold WIP meetings and how detailed the documentation is. Agencies should let you know in advance of any agreement how your budget, timelines and KPIs will be tracked and reported and when.
Client best practice: In return for this communication, it is your responsibility to be honest and open about your goals, budgets, expectations, level of satisfaction with agency work and relevant events that are happening in your business. Even the most whip-smart of account managers don't have crystal balls. Don't keep them guessing - give your agency full transparency and trust, and you'll get their best performance and dedication in return.
Assign your lead
Often, clients use the services of an agency because they're looking for a specialised skill set that they don't currently have. Also, clients love to achieve results quickly and by a team that is largely unimpeded by internal projects and politics.
The speed at which an agency can deliver results is directly related to the quality of the one-to-one communication. So you need to assign a single spokesperson to manage the agency relationship. Whoever is representing the client's side doesn't need to be the final big decision maker - but they do need to have two things: 1. a basic understanding of marketing theory, and 2. easy access to the decision maker. Without these two things, projects will become delayed through misunderstandings and endless games of Chinese whispers and your forecasted KPIs will most certainly suffer.
Don't worry - it isn't all your responsibility. Your agency can help by having project timelines that clearly state who does what and by when, and by assigning a single, all-knowing and awesome project manager to your account as well.
Agency best practice: Agencies should assign you a dedicated account manager who knows everything there is to know about your account.
Client best practice: Give one person (and the right person) the responsibility of managing the agency relationship and approvals.
Find the right rhythm
Hiring an agency to complete work is a significant investment of money - but it is also an investment of your time. Clients who set the right rhythm of collaboration with their agency will see the best results. This means being accessible and available to the agency, and feeling like they are accessible and available to you too.
Agencies cannot function in a vacuum. Cancelling WIP meetings at late notice, letting approval times slip, and neglecting to answer important questions by email in a timely manner are all pretty run-of-the-mill client behaviours. What you might not realise is that these kinds of things have a worrying impact on both agency morale and results. On the flipside, bombarding the agency with seven urgent and unrelated requests at a time, across five emails and two texts is also not the best way to collaborate.
If you invest the appropriate amount of time in clearly briefing and responding to your agency, you'll find an easy and enjoyable rhythm of communication can be found with little effort, because you can be far more measured and realistic about deliverables. In the early days of the relationship, for every hour an agency spends on your work, expect to spend 20 minutes reviewing, planning, approving and deciding. After the first three to six months, this often decreases by half, but only if you've invested this time early on.
The agency needs to make it easy for you as well. Online project management systems, efficient approval systems, shared strategic and WIP documents that are updated in real-time, responsiveness to reasonable last minute requests and clear guidelines on what's expected of you during the projects all contribute to the harmonious ebb and flow.
Agency best practice: Your agency needs to let you know how to approve, request, postpone and reassign tasks for smooth operations and also how things can progress even in the face of a crazy week. An agency that can be flexible with busy client schedules is a keeper, but remember it is their job to keep you informed of any impacts of changes on KPIs.
Client best practice: No matter how busy you get, try to remember that if you contribute consistently and effectively to the agency relationship - especially during the early days, great results should follow.
Evaluate often
A quick way to ensure everything's running smoothly is for an agency to conduct quarterly evaluations. A questionnaire asking the client to evaluate various parts of the agency's performance can help the agency spot any gaps where their service could be improved.
Agency best practice: Agencies should hold regular reviews. These are a great chance to take a bird's eye view of the relationship and the work to find improvements. Make sure you get clear action reports from your agency following such meetings.
Client best practice: Be open and honest about agency feedback. Give feedback on what the agency is awesome at, as well as what they need to improve on to have your full satisfaction. Give them some pointers on what you'd ideally like to happen and decide together what is appropriate and practical.
Final thoughts
Client-agency relationships can be an incredible partnership, but like all relationships they take work. To work toward a successful relationship you need to set clear expectations, agree on responsibilities, be accessible and be transparent. These are just four of the key things you need to understand to build trust - but these certainly aren't the only factors. Stay tuned for more posts like this where we help you to build a great, results-yielding relationship with your agency.
In the meantime, if you're serious about taking your marketing to the next level, read our 7-step checklist to choosing your inbound agency. We wrote it to help you make an informed decision you won't regret later.
Get your 7-step Checklist to Choosing Your Inbound Agency now!
Brand chemistry is a strategic inbound marketing agency that goes the extra mile to deliver results for our b2b clients. Our inbound marketing specialists are HubSpot certified and use the latest techniques to provide our clients with a steady stream of relevant new leads.