Let's get organised!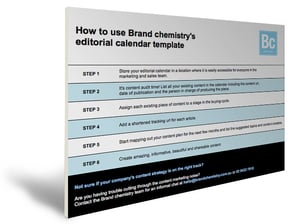 Managing and distributing branded content can quickly become chaotic and unwieldy without an editorial calendar.
Planning your content well in advance is a great way to make sure you're talking about the things that really matter to your audience rather than the issues that happen to be on your mind at the moment.
Bc have put this editorial calendar template together to make your job a wee bit easier. Putting a bit of effort into the planning process will go a long way and will help your staff to make the most of your content assets.