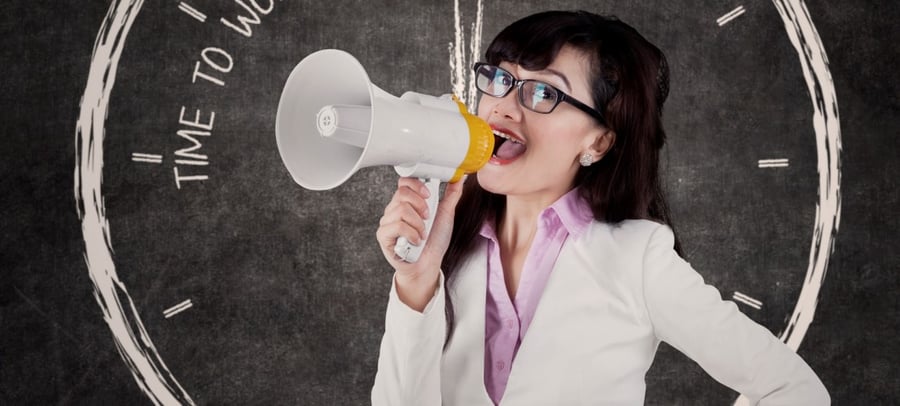 Congratulations! So you've got yourself some lovely customers who think your company is fantastic. You're pretty certain they'll have told someone else how wonderful you are, too: So why isn't your door being battered down by a stream of new customers?
Could it be that you haven't actually asked your customers to recommend you? Or maybe you did, but you just didn't ask in quite the right way?
Today we're going to run through a simple step-by-step process which will help you make the most of your successes with existing customers. It's a tried and tested, cringe-free way of strengthening your relationships with your existing customers, and making it the most natural thing in the world for them to recommend your products or services to others. Here's how to get more referrals:
8 steps to an effortless business referral
Identify the customers you want to approach: involved, happy ones are the best for the job, of course - hopefully you're spoilt for choice!
Consider your approach: What sort of person are you dealing with, and what is the best referral incentive for them? Is it just the feel-good factor of having helped someone out, or something more tangible like a monetary reward?
Choose your time and place: A customer service review, for instance, is a great place to ask for a referral. However you go about it, face-to-face or over the phone is best.
In the absence of a customer service review, contact your best customers, explain you're looking to expand your business, and ask directly whether they would be prepared to recommend you to any of their peers.
Give your customer some time to get the referral ball rolling, but don't be afraid to remind them from time to time.
Carefully manage the referral process between yourself and your customer. As they already have the relationship, it is best if your customer makes the initial contact with your prospective customer.
Once initial contact has been made, take over the contact, make sure you mention where the referral came from, and manage it as you would any other sales process.
Keep your existing customer updated, and don't forget to thank them for the referral.
One last thing
Don't forget to pay it forward. We all know that favours are a two-way street. If you know someone else who's doing a great job, why not offer to refer them? Not only does this make you feel all warm and fuzzy, these sorts of favours have a funny way of coming full-circle: you never know what good might come out of it.
Understanding your customer is an essential part of marketing. It helps to know how your customer understands your brand. Download our free Brand Archetype eBook now.
Brand chemistry is a strategic brand agency. With more than 10 years experience building brands, we know what it takes to stand out amongst your competitors. Take a look at our client case studies to find out more.