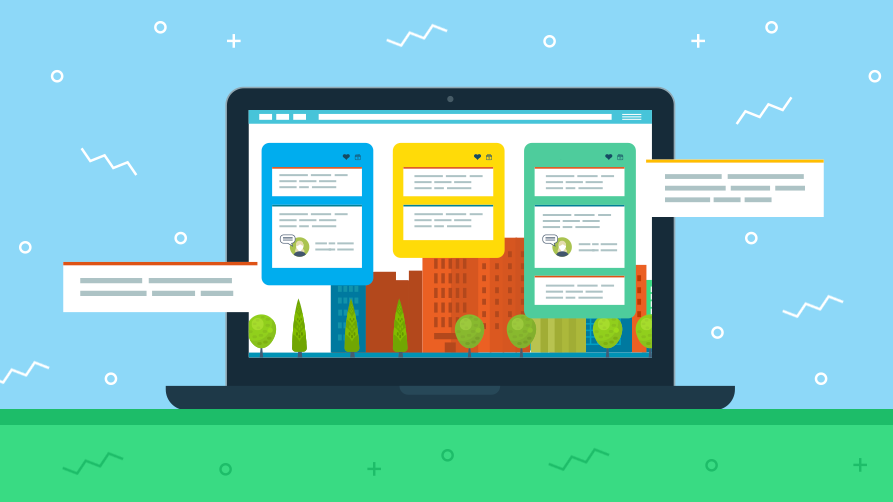 In the world of marketing, b2b is often treated as the very successful, but slightly boring cousin of b2c. But with tech start-ups being the new black, and content being king, we're seeing ever more clever content strategies that engage, educate and guide prospects towards a decision.
Here are a few of our favourite examples of b2b technology companies using content to their advantage.
Moz
Moz offers tools that boost online visibility of your SEO and analytic tools. One of the company's strongest points is their Learn and Connect section. It contains an incredible library or free and detailed resources, including The Beginner's Guide to SEO.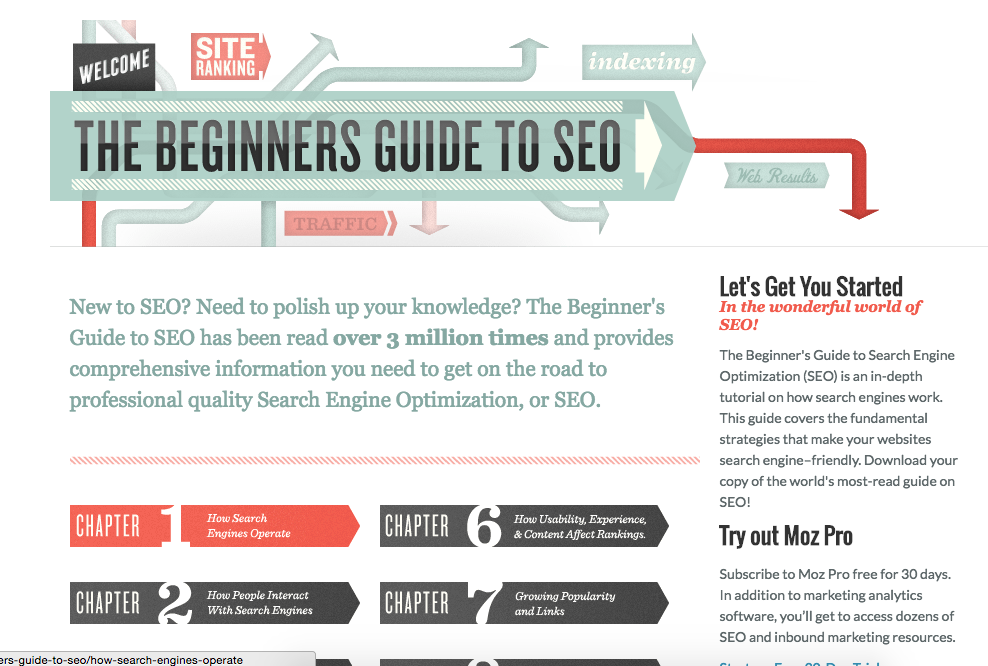 This piece of content particularly stands out because it's informative, it explains everything you could possibly want to know about SEO. But the best part is the way they've used creative elements to make it a story. It's not a boring research paper. Moz has used web pages, chapters and hyperlinks to take you on a journey. To make it accessible offline, the guide is available as a PDF. The in depth piece strategically shows where Moz' tools and programs can be used to help make that specific area of SEO easier to monitor or complete.
Booking Boss
Is an Australian b2b tech company connecting tour and activity operators with distributors such as Expedia, Viator and more. The software is easy to use and is helps to get rid of painful administration headaches.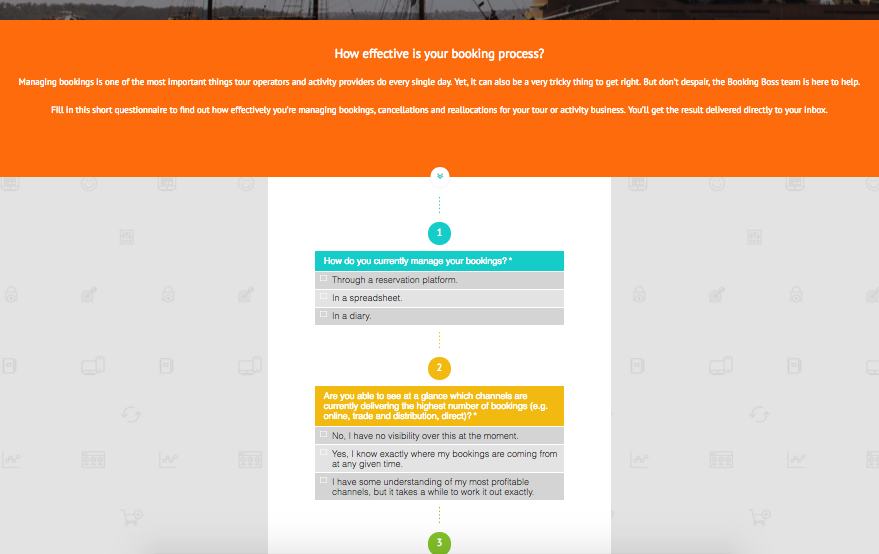 Booking Boss has an interactive quiz for business owners to assess the effectiveness of their current booking process. (OK, we admit - we are the brains behind this operation. But we still think it is noteworthy, because it is highly targeted and works a treat to identify prospects and understand their situation).
Essentially, the user answers the questions and receives a score. The user gets personalised messages with an analysis of their result and Booking Boss has a new lead, complete with all of the information they need to target a solution. This type of content is different and fun for the user, and the best part is helping the lead understand where they need to improve. Clever!
Help Scout
Help Scout is a customer support software powering 5,000 support teams. Their system helps businesses keep on top of any issues, concerns or complaints their customers have. They're doing something right - last month Gregory Ciotti, their content marketer, spoke with Contently. He demonstrated how he took their blog from zero readers to a staggering 350k+ monthly readers, and grew a 60k+ email list in three years.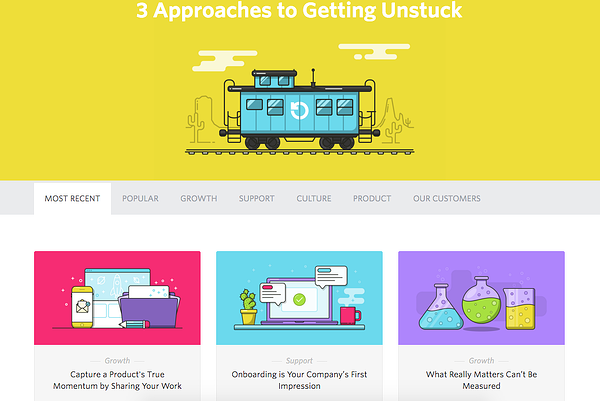 Help Scout's content is exceptionally well organised and thought out. Their blog posts are full of nuggets of wisdom perfect for their target market - but where the true genius is, is in their resources page. The resources page has a number of guides, infographics and long-form blog posts that give the reader a very strategic and deep insight into how to deal with customers problems. They're laid out in an easy-to-read format, which again encompasses stunning storytelling through words (and humour), visuals and headings.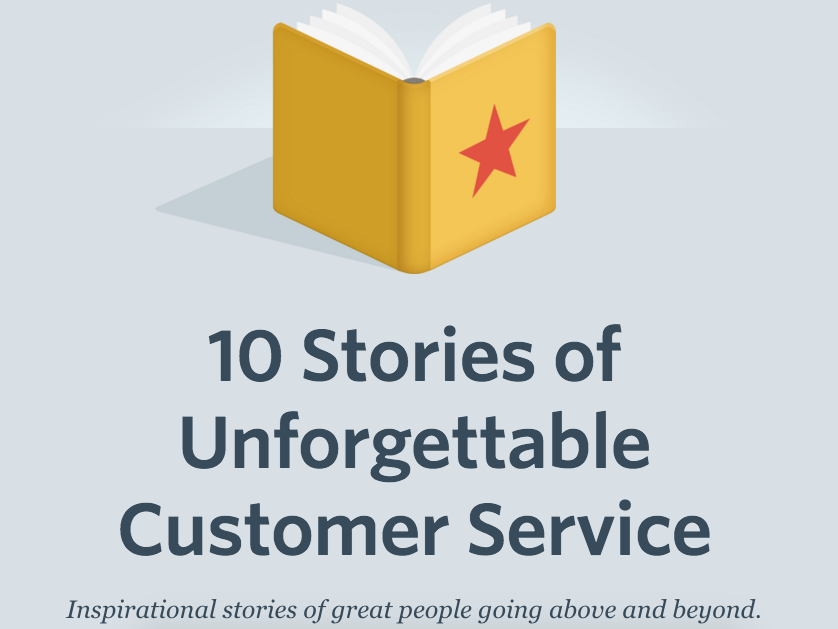 Final thoughts
B2b content marketing for technology companies does not have to be drab. There are plenty of examples of clever marketers creating interactive and informative content for their customers to learn from. All it takes is a creative idea backed by a strategic plan!
Discover more about b2b marketing for technology companies and how you can boost your presence with the quick-start guide to inbound marketing for technology companies.
Brand chemistry is a strategic inbound marketing agency that goes the extra mile to deliver results for our b2b clients. Our inbound marketing specialists are HubSpot certified and use the latest techniques to provide our clients with a steady stream of relevant new leads.