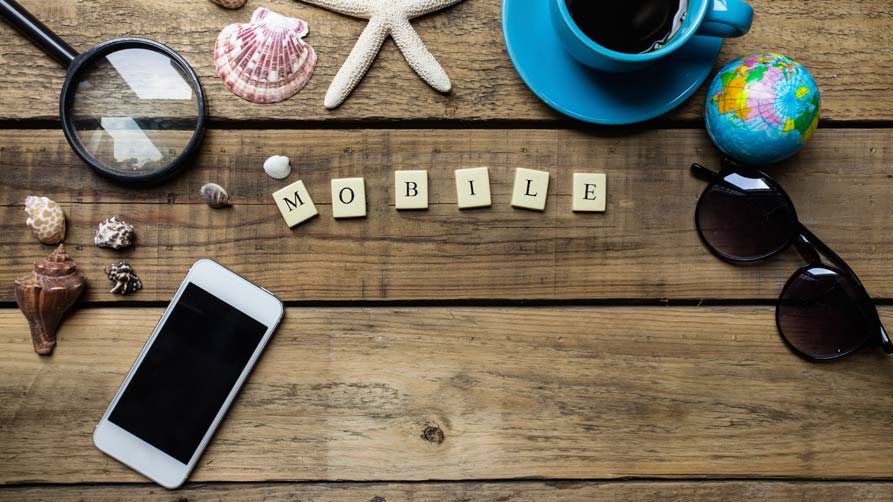 The ubiquitous mobile phone has officially changed the digital marketing landscape and marketers are altering their strategies to meet the shifting expectations, and locations, of their buyers. Your challenge now is to supply inspiration and information to an audience who've taken their decision-making process in-hand and on the road.
Here are three things every marketer needs to know about mobile marketing today that will help you prepare for an effective marketing strategy.
1. Mobile has relocated your buyer
Knowing where your prospects are and knowing what platform they're using is essential for effective communications. Online marketing is still about giving the user an experience that feels tailor made to them and their moment, it's just that mobile has changed when these moments are happening. We know that they're making decisions on the move so you need to move with them.
This makes a mobile-friendly, 'responsive' website mandatory unless you intend to discount half of all commercial traffic that is coming through mobile.
In April of 2015 Google penalised the SEO results of websites that didn't conform to their mandate of mobile-friendly web designs. Smatterings of outrage notwithstanding, it's inexpensive and fairly simple to update your website with CMSs like Wordpress making the transition easier by including responsive formats in the templates they offer.
Mind you, Google didn't make this happen, they merely paved (some would say bulldozed) the way for your prospects to do it. Why? Because Google could see your buyers were on the move.
In March of 2018, Google officially started using mobile first indexing - to index content on mobile websites rather than their desktop versions.
The net result; 52.2% of all worldwide online traffic was generated through mobile phones in 2018.
Bc byte: 80% of mobile users are more likely to purchase from companies with mobile sites or apps that help them answer their questions or queries.
2. Mobile needs mobile-specific content
Nearly two thirds of the buyer journey is completed online before a B2B sales inquiry is made and today most of this is happening on mobiles.
Think of how often you turn to your mobile on a weekly basis and what content holds your attention; your buyers are no different. Whether that content comes via your social networks, your emails, your searches, your apps, or all of the above, the videos, articles, how-to's, and whatever else you consume, if you're happy to consume it chances are it's tailor-made for your seamless online journey.
How often do you watch video content? A lot, right? Or a lot more than you used to. Once again you're not alone. Video is proving to be a strong path to purchase with 72% of people preferring to watch a video to learn about a product or service.
Creating short videos is a relatively inexpensive and effective way to create more lead-generating opportunities.
Whatever content you create for your marketing campaigns make sure it's built for the mobile platform. When in doubt ask yourself two questions, 'would I watch this on my phone?' and 'can I access this on my phone?' Let the answer guide you in your content making decisions.
3. Mobile needs to be integrated into your strategy - it's not an add-on!
You've spent a lot of time and effort creating your content and possibly even more on your amplification; integrating mobile into your strategy is a sure way to leverage what you already have. Consider mobile marketing the bullhorn across your digital channels.
B2B marketers are reporting higher levels of effectiveness across all their marketing channels when mobile is included, with 57% currently considering mobile critical to a cohesive customer journey. As the infographic below shows, 68% of marketers now fully integrate mobile into their strategies.
As well as bullhorning what you're already doing across your distribution, you can double down on your integration success by creating mobile specific loyalty campaigns and exclusive mobile deals. This will create deeper connections with your prospects and double the likelihood that they'll consider your service or product.
Mobile marketing is a shift but it's a valuable shift that done right will increase your ROI. Consider the checklist below as a simple starter to creating your own effective mobile marketing campaign.
Understand your prospects want information 'on the go'
Build a responsive website
Create content for the new format and buyer journey
Integrate mobile into your strategies
and of course, measure the results
"At the end of the day, we're only as good as the quality, accuracy and speed of our decision making."
Mike Hedges, CIO, Medtronic

We understand that it can be tough to keep on top of the latest marketing trends. To help you out, we've listed the 12 must-have tools that every marketer needs in this handy guide - download it today!
Brand chemistry is a digital marketing agency focused on delivering quality leads and measurable results for our b2b clients. Take a look at our client case studies to find out more.